Video
The Walking Dead – Cold Storage Webisodes Now on iPhone, iPad, Android and Kindle Fire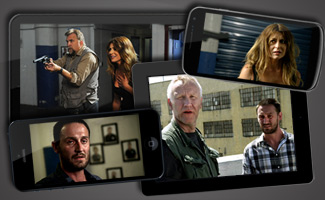 AMCTV.com's all-new The Walking Dead original webisodes, "Cold Storage," are now available on your mobile device via the AMC Mobile app. Produced and directed by Emmy Award winning special-effects guru Greg Nicotero, the four-part series was produced by Generate for AMC and can be viewed on iPhone, iPad, Android and Kindle Fire.
You can download AMC Mobile for free on the following devices: Android smartphone, Android tablet, iPhone, iPad or Kindle Fire.
The Walking Dead returns this Sun., Oct. 14 at 9/8c on AMC.
Read More