Uncategorized
AMC's The Walking Dead and the American Red Cross Partner to Help Save Lives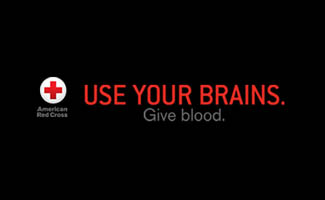 AMC and the American Red Cross have joined forces to raise awareness about the constant need for blood. In the event of a natural disaster or even a zombie apocalypse, it's the existing blood supply that will help save lives.
"The American Red Cross Zombie Blood Drive" campaign kicked off Sep. 24 and runs through Oct. 22. It draws attention to this important cause through celebrity support from stars like Peter Jackson, The Black Keys, Joel Madden, Mena Suvari, Aisha Tyler, NASCAR's Kurt Busch and EXTRA's Maria Menounos, among others. Each celebrity will be "zombie-fied" through digital portraits created by The Walking Dead's own special effects make-up guru Greg Nicotero.
As part of the campaign, the "zombie-fied" celebrity photos will run on-air in a custom Public 'Zombie' Announcement ("PZA") on AMC and online at the network's dedicated campaign micro-site, www.amcgiveblood.com. The PZA reminds viewers to use their brains and give blood through the Red Cross.
AMC is also organizing a special sweepstakes to thank those who support blood donation through the Red Cross. The grand prize is a visit to the set of The Walking Dead in Atlanta, Georgia or a substitute prize if the set visit opportunity is not available. Details are available at www.amcgiveblood.com.

Click here to make an appointment to donate blood through your local American Red Cross.
The Walking Dead returns Sun., Oct. 14 at 9/8c on AMC.
Read More