Video
Video – Behind the Scenes of Some Bloody Unforgettable Visual F/X From The Walking Dead Season 2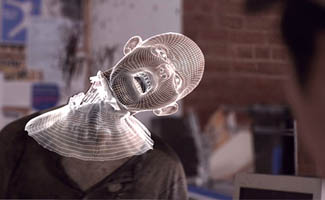 Every day Rick Grimes and the other survivors inhabit a world ravaged by the zombie apocalypse. Fortunately, the real world is not quite so bleak, leaving the CGI masters at Stargate Studios to fill in the gaps between reality and what you see on TV. In this new video breakdown, check out some of the expert visual effects that were added to The Walking Dead Season 2, from expanding a handful of walkers into a ravenous herd, to creating (and destroying) an entire city.
This video is no longer available
Don't miss an all-new episode of The Walking Dead this Sunday at 9/8c on AMC.
Read More