Games, Polls & Quizzes
Forget Zombies vs. Humans… Who Rules When Night of the Living Dead Battles 28 Days Later?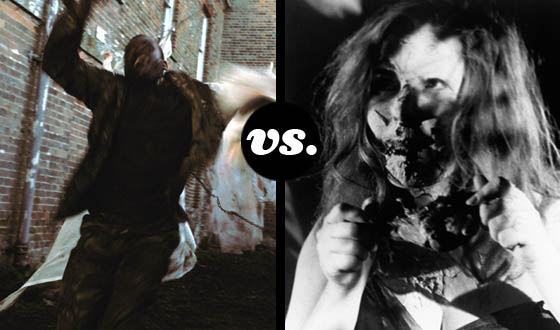 It's been a full week since The Walking Dead's Midseason Finale, which means you're probably already starting to feel those zombie cravings kicking in. And since it'll be a little while before you get some new walker action, why not satisfy your urges by pitting The Walking Dead's cinematic ancestors in a head-to-head battle of the Best Movie Zombies? So what do you think: Do the quick and vicious Rage virus victims of 28 Days Later stand a chance against Resident Evil's T-Virus creations? In a battle between Night of the Living Dead and Dawn of the Dead, who will be the last one shambling? Vote in the online tournament now, then get ready for more zombie action when The Walking Dead returns with new episodes Sun., Feb. 12 at 9/8c on AMC.

Read More