Photos
Norman Reedus Holds Charity Photo Exhibition With Hell on Wheels Star Anson Mount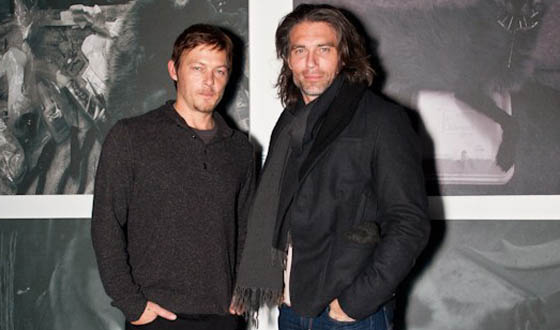 The Walking Dead's Norman Reedus (Daryl Dixon) this week unveiled an exhibition of photographs taken around the set in Georgia. The photographs will be on display from December 1 – December 6 at the 2011 WIRED Store Times Square in NYC. Hell on Wheels leading man Anson Mount, along with show star Ben Esler, joined Reedus at the WIRED Store to unveil the prints.
23 archival prints are up for auction at leading charity auction site charitybuzz.com through December 15th. charitybuzz raises funds for nonprofits around the globe through incredible online auctions with celebrities and luxury brands, giving bidders exclusive opportunities to make a difference.
Click here to visit the charitybuzz site.
The Walking Dead returns with new episodes Sun., Feb. 12 at 9/8c on AMC.
Read More