Uncategorized
Enter AMC's Drive to Survive Sweepstakes for a Chance to Win Shane's Car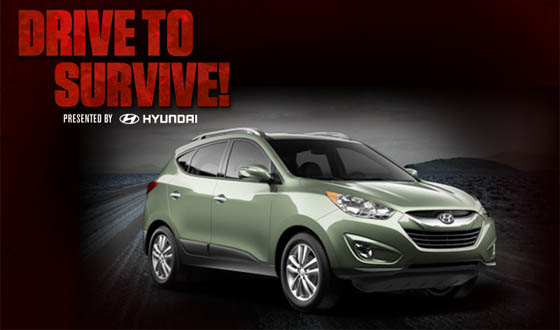 Hundreds of cars are stranded on an abandoned highway and Shane Walsh tasks himself with repurposing one to ride out the apocalypse. Now one lucky fan will win that same set of wheels thanks to AMC's Drive to Survive Sweepstakes presented by Hyundai. Want to outrun walkers in Shane's actual Hyundai Tucson from The Walking Dead? Simply log on to the sweepstakes site and fill out the entry form (Limit one entry per person per day) between 9AM | 8C on Mon., Dec. 26 and 11:59PM | 10:59C on Sat., Jan. 31 and you could be the proud new owner of an apocalypse-approved crossover SUV.
Click here to see photos of the Hyundai Tucson in action in The Walking Dead Season 2.

The Walking Dead returns with all-new episodes Sun., Feb. 12 at 9/8c on AMC.
Read More