Uncategorized
Create Your Own Trailer For The Walking Dead With Pizza Hut's Final Cut Contest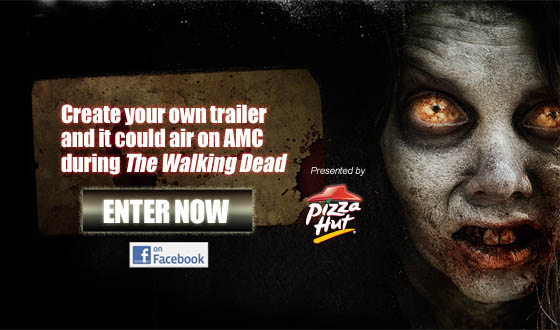 Attention aspiring film editors and super-creative fans of The Walking Dead: Pizza Hut has paired up with with AMC to bring you The Walking Dead Mashup, a Facebook app which lets you splice together various video clips, music and sound effects to create your very own trailer for AMC's one-of-a-kind zombie series. One lucky winner may see their clip air during an episode of The Walking Dead. The contest runs from now until Halloween. So log on to Facebook and put your skills to the test. Or just see what others are making and vote for your favorite.
Click here to enter the contest.
The Walking Dead returns with a special 90-minute premiere Sun., Oct. 16 at 9/8c on AMC.
Read More