Video
Video – Inside The Walking Dead's Zombie Eyes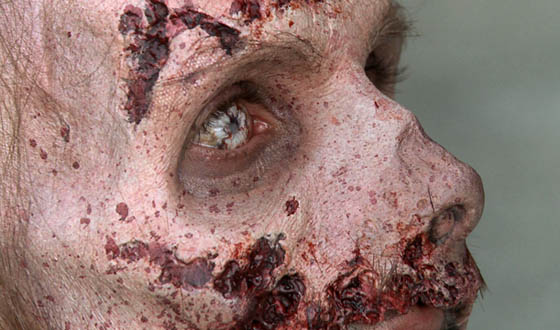 What turns an everyday human into a walking, biting member of the undead? Some might say the sallow skin or the open wounds or the bloody teeth. All valid arguments. But to really sell an undead soul, you have to have the eyes. And in this new behind-the-scenes video, The Walking Dead's contact lens tech Gazal Trabizpor describes what goes into giving zombies their ghastly stare. This season, she explains, the new contact lenses are "a little more gruesome, a lot more detailed…" Watch the video now to see first-hand the eyes of the enemy.
This video is no longer available.
The Walking Dead returns Sun., Oct. 19 at 10/9c with a special 90-minute episode, only on AMC.
Read More