Video
Video – Highlights From The Walking Dead Comic-Con Panel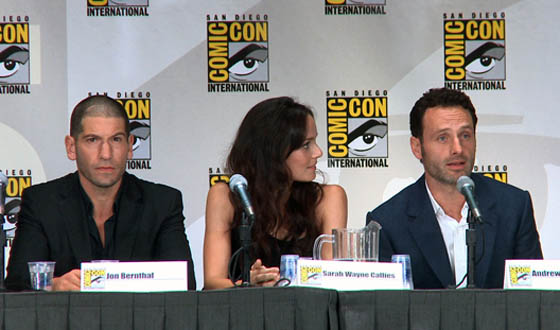 So, you didn't make it to San Diego Comic-Con this year. There's always next year, right? Until then, this video is a great way to experience the most buzzed-about event of this year's Con: The Walking Dead panel. Check out AMC's highlights reel which spotlights the cast and crew discussing the ups and downs of doing stunt-work and the realities of bodily tick-sweeps.

Also worth your attention: The Walking Dead Season 2 Trailer from Comic-Con
The Walking Dead returns Sun., Oct. 16 at 9PM | 8C on AMC.
Read More