What You're Saying About Robert Kirkman's Season 2 Set Visit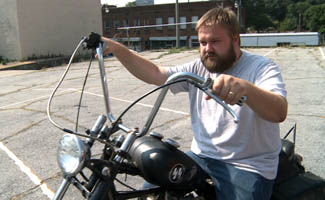 Last week AMC released a video of Robert Kirkman checking out The Walking Dead set, tantalizing viewers with glimpses of the new season. This week, the talk forum was abuzz with commenters' reactions.
• "My grandparents had that same Winnebago! LOL that's awesome! Can't wait for Season 2." — Ernest P Worrell
• "New walker?! The show just got MORE interesting than what it already was." — Rusty Outhouse
• "Wish we could've seen what was on those monitors. But that's asking too much, right!" — Kim Bennett Cornwall
Log onto the Talk forum to join in any of these conversations or start a topic of your own.
Read More