What You're Saying About the First Season 2 Photos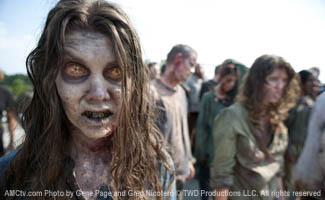 The Walking Dead's fans are eager for any news of the coming season and were awed last week by the first photos released from the Season 2 set. Here's what they had to say about the latest walkers to descend on Atlanta.
• "I freaking LOVE how the zombies look in this show!! KNB/Nicotero rules!!" — David Black
• "Awesome! These 'Walkers' look like they've been around a really long time." — Horsecam
• "That walker looks a lot like my ex-girlfriend. If she starts complaining about being cold, I'll know it's her…" — Sean217
Log onto the Talk forum to join in any of these conversations or start a topic of your own.
Read More