What You're Saying About the CDC's Zombie Apocalypse Advice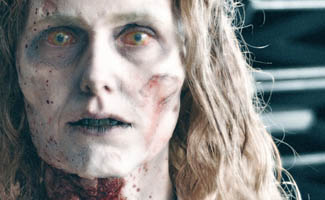 Last week The CDC released a zombie apocalypse preparedness plan that took the world by storm. The commenters, delighted to see the government has finally taken the matter seriously, responded with some thoughts about the plan and a few survival tips of their own. Do you agree with them? Let us know in the comments section below.
• "Personally, I'd call my friends Smith & Wesson before the lines went dead. But it's good to see the CDC is taking this whole thing seriously. B/c it's not a matter of 'if'…" — Sean217
• "The government combined with zombies? Oh, the horror." — API_Hyde
• "If the CDC actually has a report on handling a zombie apocalypse, what do they suggest you do when you run out of food and water? I'm sure they realize (like the movies do) that amassing people in one large area would be a disaster." — Larry Boyle
• "If a zombie apocalypse happened I would find a small or average size house with not too many windows in a complex by a store, where there wouldn't be too many roamers. I live only a few blocks down from a place like that, so that is definitely where I would go if I was able to and no one was living there." — Jason Squires
Log onto the Talk forum to join in any of these conversations or start a topic of your own.
Read More