What You're Saying About Summer Movies Starring The Walking Dead Cast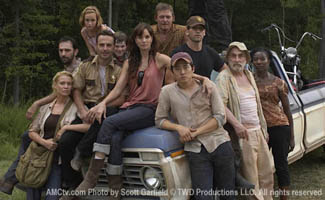 The stars of The Walking Dead are a talented group, as evidenced by their big screen extracurricular activities on display this summer. The fans this week reviewed the various films featuring one of The Walking Dead's cast, and discussed which ones they were most anticipating.
• "I'll definitely have to check out Reedus in The Conspirator, being a Civil War Reenactor and history buff!" — Angela52376
• "If Super 8 is as great as their hotels, we're in for a real treat!" — Sean217
"They all kick ass… Norman Reedus is a great actor." — Richard Yates
• "Thanks for this update on what other mischief the cast of The Walking Dead has been up to. It really showcases the great talent that has been assembled for this fantastic series." — API_Hyde
Log onto the Talk forum to join in any of these conversations or start a topic of your own.
Read More