What You're Saying About Your Favorite Survivor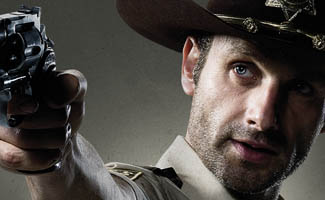 This week AMCtv.com asked The Walking Dead's viewers to vote for their favorite survivor via an online photo gallery. The fans have voted in droves, and currently leading the pack with over 1,000 nods is Rick Grimes himself. In addition to their ballots, however, fans are also weighing in with comments as to why their favorite survivor deserves the top spot.
• "Definitely Andrea. She's smokin' hot but cool under pressure." — TonyinKC
• "Glenn, from the moment he spoke up on the radio when Rick was in the tank I knew he would be my fav!" — Dawn Marie Thompson
• "Daryl Dixon. When Rick says we 'do this by working together' and Daryl replies 'I can do that'. That is the moment Daryl showed he was a better man than his brother and, to me at least, turned into a loyal member of the group." — Wishbone
• "Merle Dixon. So upset the first season ended and we have no clue what happened to him." — Icey Gregorio
• "Rick is the best character and the single biggest reason to watch this show. Bar none." — James M Barron
Log onto the Talk forum to join in any of these conversations or start a topic of your own.
Read More