What You're Saying About Carol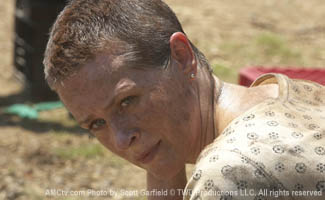 The commenters this week discussed Carol's qualities, with some predicting bigger things for her in Season 2.
• "I don't have much patience for women that put up with that kind of crap, but I did enjoy [Carol] pickaxing Ed." — Angela52376
• "Carol: a quiet flower waiting to bloom." — gravedigger
• "I expect Carol to be a lot more assertive and undergo (along with Andrea) a metamorphosis of a sort. She'll likely be trading her clothes iron in for a 5-iron." — API-Hyde
Log onto the Talk forum to join in any of these conversations or start a topic of your own.
Read More