Press
Jon Bernthal on Stage in Rogue Machine Theatre's Small Engine Repair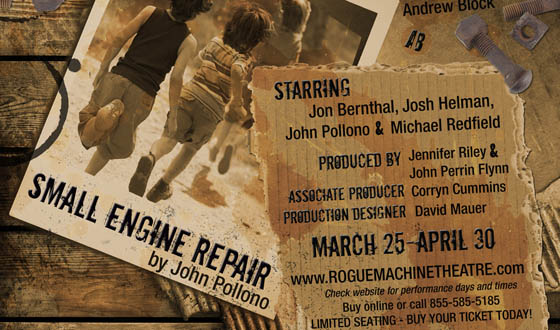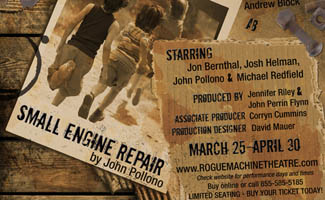 Just because The Walking Dead is currently taking a hiatus doesn't mean the cast is. From Mar. 25 to Apr. 30, Los Angelenos can catch The Walking Dead's Jon Bernthal (Shane Walsh) in a brand-new play, Small Engine Repair, at the Rogue Machine Theatre in La Brea.
Set in a lawnmower repair shop, the play focuses on three working-class friends in New Hampshire who reunite for a night of drinking, fighting and reminiscing. (Eventually, one reveals the reason for the reunion, a reason which could push his friends over the edge.) Speaking of the script, Bernthal explains, "There's a lot of these loyalty issues, and how far do you go for a friend? At what point do you cross the line?" And while the subject material is a far cry from The Walking Dead, Bernthal admits he sees the production as an opportunity to bone up for The Walking Dead Season 2: "I'm looking at it basically like going to the gym," he says comparing acting to working out. Though the show has but a short run, Bernthal promises: "It will make you laugh, surprise you and then horrify you."
Click here for tickets and information about Small Engine Repair.
Read More