What You're Saying About the Best Apocalyptic Protector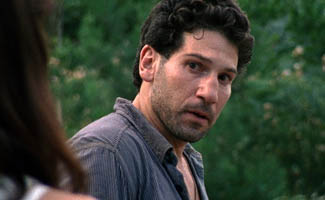 Which character from The Walking Dead should one stay close to in the event of a zombie apocalypse? This week the commenters debated.
• "I'll be in the woods with Shane if anyone needs me…" — Angela52376
• "You'll find me up on the roof [of the RV], drinking a Cerveza with lime listening to one of Dale's stories." — Quirkydi
• "I see Dale as pretty smart. He is on the RV's roof a lot, which not only is a great lookout point but is coincidentally above ground level. I'm with Dale and Quirky on that roof and hope there are Cervezas left." — API_Hyde
Log onto the Talk forum to join in any of these conversations or start a topic of your own.
Read More