What You're Saying About Morales Leaving the Group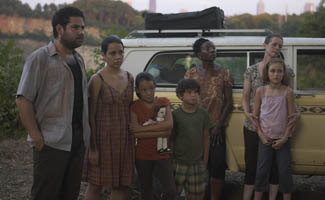 The commenters this week discussed the decision by Morales and his family to go off on their own, and speculated whether he'll reappear in Season 2.
• "Morales really made a mistake splitting from the group with him being the only 'warrior' type having to protect his kinda petite wife and two young children." — civilian survivor
• "It's possible that we'll see Morales and his family in the series again. They might backtrack from Birmingham and they knew Shane wanted to go south anyway towards Ft. Benning." — API_Hyde
• "I think we'll see Morales again too. It just seems weird that he seemed to be one of the main characters and then just disappears from the show like that. Just gives me the feeling he's going to make an appearance again… Now whether his wife and kids will be with him, I don't get that feeling so much." — Angela52376
Log onto the Talk forum to join in any of these conversations or start a topic of your own.
Read More