Press
The Walking Dead Season 1 Marathon Airs Fri., Mar. 4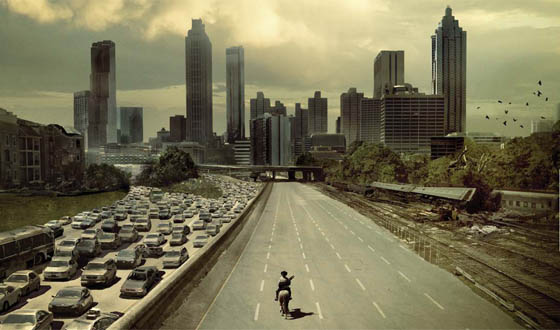 What's the best way to unwind after a long, stressful week? A night on the town? A trip to the cineplex? Next week, skip the movie theater and let AMC usher in your weekend with six-and-a-half solid hours of post-apocalyptic zombie goodness. On Fri., Mar. 4 beginning at 8/7c, AMC will re-air all six episodes of The Walking Dead Season 1 back-to-back-to-back.
Of course, after witnessing the horrors of the post-apocalypse (again), you might have trouble sleeping the rest of the weekend. But you can always catch up on sleep at work, right?
Got a favorite episode from Season 1? If you haven't done so already, click here to vote for your favorite!
Read More