Got a Favorite Dale Quote? Share It Now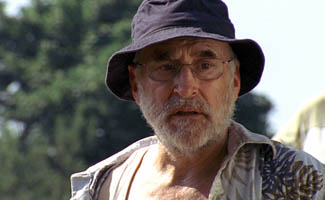 As the owner of the RV that provides shelter, warmth and comfort to the survivors, Dale quickly becomes the emotional nucleus of the group. And that's just fine with him. Ever-watchful and always at the ready with wise words (whether they be on a suggested course of action or the importance of the passage of time), Dale is the quintessential post-apocalyptic father figure.
Do you have a favorite quote from The Walking Dead's sage? Let us know in the comments section below. (All submissions must include the episode from which the quote is taken). We'll randomly choose one contributor to win a The Walking Dead prize such as a keychain or a flashlight. In addition, your entries could end up being saved for posterity on the The Walking Dead site.
Read More