Games, Polls & Quizzes
What's Your Favorite Episode From The Walking Dead Season 1?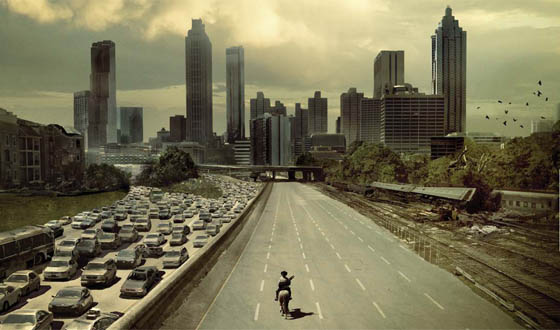 Over the course of The Walking Dead's first season, Rick Grimes encountered countless acts of savagery and horror. And while such experiences were likely unpleasant for him, for the viewer they created one hell of a viewing experience. So which episode thrilled you the most? Are you partial to The Walking Dead Series Premiere, in which Rick awakens to the apocalypse? Or do you prefer The Walking Dead Season Finale, during which the survivors' hopes of finding a safe haven at the CDC are quickly dashed? Vote for your favorite episode in The Walking Dead Season 1 poll. Below are six handy recaps to jog your memory.
Episode 1: "Days Gone Bye" – After waking from a coma, Rick searches for his family in a world terrorized by the walking dead. Morgan and Duane — two survivors he meets on the way — teach Rick new rules for survival.
Episode 2: "Guts" – Rick accidentally causes fellow survivors to be trapped in a store by walkers. The group dynamic goes from accusations to violence, as Rick suddenly finds must the most dangerous enemies may be among the living.
Episode 3: "Tell It To The Frogs" – Rick decides to go back to Atlanta to retrieve the bag of guns and rescue Merle. Lori and Shane deal with the fall-out of Rick's return.
Episode 4: "Vatos" – Rick's mission to Atlanta is jeopardized when Glenn is kidnapped. Jim starts digging holes in camp then the walkers attack en masse.
Episode 5: "Wildfire" – Rick leads the group to the CDC after the walker attack. Jim decides to leave the group after being bit by a walker.
Episode 6: "TS-19" – Dr. Jenner allows Rick and company into the CDC which proves to be a far cry from a safe haven.

Read More