Photos
Sneak Peek – The Walking Dead Issue 80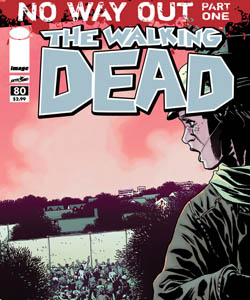 As you well know, The Walking Dead television series is on hiatus until later this year so lucky for you, the comic book continues to churn out new chapters monthly. And with the release of Issue 80 last December a whole new storyline began. Entitled "No Way Out," the latest narrative arc finds Rick and the Alexandria Safe Zone survivors trapped in their haven by a herd of ravenous roamers. Need to catch up before Part 2 of this story hits the stands this month? AMCtv.com has you covered with the first seven pages of Part 1 of The Walking Dead "No Way Out".

Want to purchase the issue?
Visit ComicShopLocator.com to find a retail shop near you.
Read More