Have a Favorite Andrea Quote? Let Us Know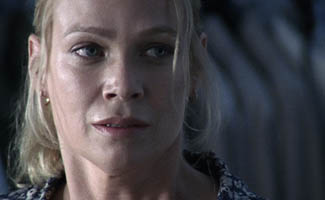 When Rick Grimes first meets Andrea she's pointing a gun at his face — a clear message that she is a woman not afraid to take matters into her own hands. But Andrea isn't some gun-crazy moll. She's also a woman of insight, capable of interpreting a recent turn of events ("You just rang the dinner bell") and distinguishing what makes a walker a walker ("They smell dead; we don't").
Do you have a favorite quote from The Walking Dead's tough female fighter? Let us know in the comments section below. (All submissions must include the episode from which the quote is taken). We'll randomly choose one contributor to win a The Walking Dead prize such as a keychain or a poster. In addition, your entries could end up being saved for posterity on the The Walking Dead site.
Read More