What You're Saying About Whether Shane Is Sympathetic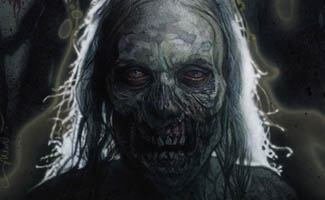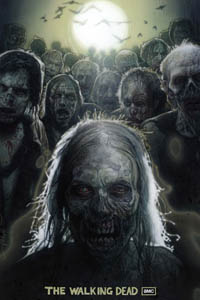 AMCtv.com honors the Talk Forum and Blog commenters by quoting them in the weekly "What You're Saying" post, then awarding those who have commented as registered AMCtv.com users prizes like a The Walking Dead Drew Struzan Poster (limit one per person).
Rick's partner and best friend was a hot topic of conversation this week, with the commenters discussing his complicated relationship with Rick and Lori, and wondering how much longer he'll survive.
• "Shane he is like that friend who is always hanging around watching what the wife or girlfriend wants, and that is for most (not all) women, the attention of their mate or man." — mamabear
• "The more I think about this series, the more I find [Shane] to be a very sympathetic character. We saw everything [Rick] went through… Hell, he slept through most of it. His buddy has probably had a lot more stress and he saved the guy's family." — SenatorBluto
• "I kinda think that Shane will stay alive in this series 'til the end. He is a good character and a good friend of Rick, even though they are having some problems with each other." — Mortal Kombat
Log onto the Talk forum to join in any of these conversations or start a topic of your own.
Read More