Uncategorized
Q&A – Phil LaMarr (Motion Comic Voice Actor)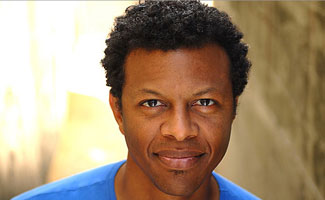 Voice actor Phil LaMarr helped bring The Walking Dead motion comic to life. In this interview with AMCtv.com, he discusses the difficulties in making zombie noises and the joys of inventing voices for characters he loves.
Q: How did you get involved with this project?
A: Through the regular audition process, although it certainly is a project I've had my eye on. I'm a big comic book fan.
Q: How did you decide what Rick and Shane would sound like since you recorded this before the series was made?
A: It's really interesting, because having read the entire series and really been invested, you start to hear the characters' voices. In my head, I had these ideas: Well Rick, he's a little slender, his voice is higher than Shane's. Shane's a little more meaty. We went back and forth. We just looked at all the different aspects we wanted to play into it, and found voices that fit.
Q: Did you record each character separately?
A: We recorded them separately just to make sure. Sometimes when you do voices next to each other, especially when you're first starting out, they tend to bleed into each other. Working on a show like Futurama, we do multiple characters there, but we've been doing it for a while so the voices are really well-defined in our heads.
Q: You voiced the groaning of the zombies as well, right?
A: Yes. Hopefully they won't sound like me. In video games and animation, you find that the toughest things to make different are the things that aren't words: grunts, groans, gasps. The worst thing is when you're doing multiple characters and they say "each of your characters has a surprised gasp," because you would think there are only so many ways you can gasp. So the zombies were a real fun challenge: "Ok, this zombie's throat is partially gone, so it's got a lot of air in it and this zombie still has some fluid left, he's kind of fresh."
The zombies are great because their sounds are bereft of emotion. You try to get to that place where I'm dead inside, but I'm not dead. What sort of sounds would you make if you bumped into something but there's no anger, there's no fear, I just bumped it?
Q: With the exception of the first scene, Rick doesn't actually interact with any humans in the motion comic. Is that difficult?
A: Yeah. Fortunately, the scenes are really emotionally vibrant. Sometimes in video games it's very, very tough because you've got hours of reacting to nothing in particular. Well, if somebody pushes you, we need like seventeen pushes. What Kirkman has created, the sense of confusion and isolation, it's concrete. It's an easy thing to act because you get it. It's like "Oh God, what if you woke up and there seemed to be nobody in the world?" You're in a hospital. It's not your home. You don't even know how you got there. Then zombies come out! I mean just like going from an intellectual feeling of confusion to the real guttural animal fear of something dead coming at you. It's just so much fun to play.
Click here to watch The Walking Dead Motion Comic
Read More