More Online Zombie Content Than You Can Shake a Dismembered Limb At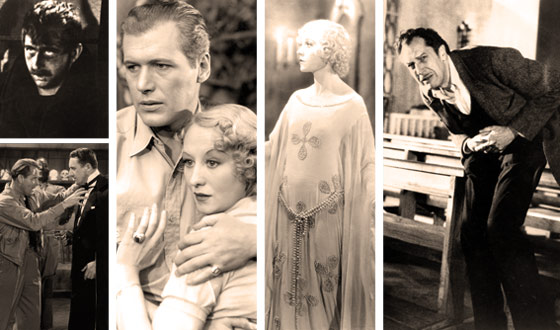 Now that you've become a fan of all things zombie, you probably feel like one of the walkers in The Walking Dead (i.e., insatiably hungry for more). Take comfort. AMCtv.com is here to satisfy your newly acquired craving with plenty of online zombie content to keep you sated until the Season 2 premiere in 2011.
Zombie Movies Online
Since October, AMCtv.com has been streaming five classic zombie movies online: The Last Man on Earth (starring Vincent Price), White Zombie (starring Bela Lugosi), King of the Zombies, Teenage Zombies and Revolt of the Zombies. (Update: These videos are no longer available) That's all well and good, you say, but what if I don't have two hours to watch a movie? No problem: The United Monster Talent Agency, a short film by The Walking Dead's
Special Effects Make-Up Designer Greg Nicotero, is also available for online streaming. (And as you might expect,
zombies are among the clients of this fictional
Hollywood agency.)
Zombie Lists, Polls, Games, and Quizzes
Naturally, you'll find plenty of quizzes and games for The Walking Dead at AMCtv.com, but did you know there's a slew of interactive content around zombie movies in general, too? AMC's list of the Top Ten Zombie Movies runs down the best of the genre, while an accompanying (and expanded) ranking poll allows you to rate these undead flicks from best to worst. (If you're solely interested in George Romero's living dead movies, there's a poll for them, too.) Think you know it all by this point? Then take the Zombie Movie Ultimate Fan Quiz and the George Romero Ultimate Fan Quiz to put that knowledge to the test. Finally, an online zombies tournament pits the sprinting undead from 28 Days Later against the slow shamblers of Night of the Living Dead. Who's scarier? You decide.
Zombie History
Last not but not least, AMC Filmsite's Tim Dirks, who has a weekly movie history column at AMC Filmcritic.com, takes on the evolution of the zombie movie in his column from October 2010. The article tracks the sub-genre from its voodoo roots in the '30s through its evolution into the diseased outbreaks of the contemporary scene. Where does the word "zombie" come from? After reading this extensive history, you'll finally know the answer.
Read More