What You're Saying About the Camp Invasion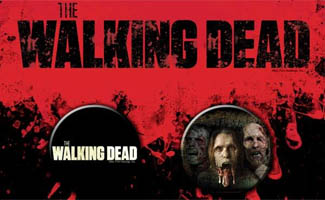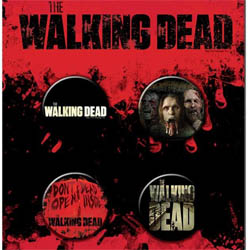 Throughout The Walking Dead Season 1, AMCtv.com honors the Talk Forum and Blog commenters by quoting them in the weekly "What You're Saying" post, then awarding those who have commented as registered AMCtv.com users prizes like a The Walking Dead pin set assortment (limit one per person).
The walker attack on the camp shocked many viewers, who spent time this week speculating about how the undead made their way to the quarry — and whether Merle had a hand in it.
• "I think Merle loaded some zombies up in the truck and unleashed them on the camp to get back at them for leaving him" — crutchb
• "I think the 'food is getting low in the city,' and that the alarm on Glenn's car might have been the reason they traveled in that direction. Then they probably saw the campfire (even though they tried to keep it low.)" — marylou777
• "Merle could not have driven any walkers back to camp in that box truck. That type of box truck is an open cab — no divider between the drivers seat and cargo compartment." — awalker
• "A lot of people say it couldn't be Merle who brought the zombies to the camp because he wouldn't have endangered his brother. I disagree. Merle isn't much of a thinker and maybe he puts himself and his brother on such a pedestal that he thought his brother would survive an attack." — Clay
Log onto the Talk forumto join in any of these conversations, discuss Sunday night's all-new episode live or to start a topic of your own.
Read More