What You're Saying About Abandoning Merle Dixon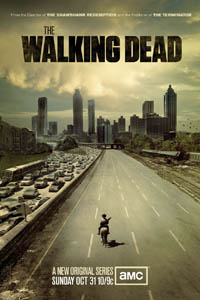 Throughout The Walking Dead Season 1, AMCtv.com honors the Talk forum and blog commenters by quoting them in the weekly "What You're Saying" post, then awarding those who have commented as registered AMCtv.com users prizes like The Walking Dead posters (limit one per person).
The survivors' decision to leave Merle Dixon (Michael Rooker) on the roof sparked discussion among the commenters, who mostly agreed that Rick and the others did the right thing.
• "In a real life post-apoc situation, anyone who draws down on me, and beats me up, and calls me N—–, had better kill me or I am going to kill them. It is better to deal with the problem immediately, and lose one racist redneck, than to let it keep going and lose the entire group." — ZhunterD
• "At least he [T-Dog] had the decency to lock the guy up on the roof" — walkingded912
• "I would have thrown him over the side to occupy the walkers, for a safer escape…" — Brent
• "I don't blame [T-Dog] for leaving Dixon after the key was lost. He had no choice, but he should have tossed the saw to him before he left to give him a fighting chance." — Renegade-X
Log onto the Talk forum to join in any of these conversations, discuss Sunday night's all-new episode live or to start a topic of your own.
Read More