Video
Video – Who Is Shane Walsh?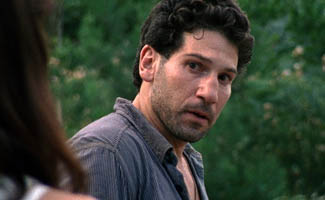 Yesterday, you got new insights into The Walking Dead's Rick Grimes. Today, find out what makes his best friend and partner Shane Walsh tick. In this new video interview, actor Jon Bernthal discusses the character's motivations and his weaknesses: "Shane's biggest fear is this fear of loneliness," Bernthal explains, "and Shane's becoming more and more alone here."
Check out the video to learn more about Shane — and what he has in common with the actor who portrays him. The Walking Dead's special 90-minute premiere airs on Halloween, Sun., Oct. 31 at 10/9c.

Read More