Press
USA Today, TV Overmind Talk Comic-Con, Guardian Predicts Zombie Trend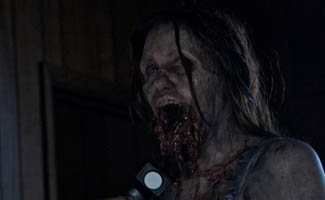 USA Today and TV Overmind chime in this week with coverage of The Walking Dead's Comic-Con presence, while the Guardian discusses zombies getting their due and Frank Darabont talks to Comic Book Resources.
– USA Today calls The Walking Dead The Walking Dead "one of the biggest hits" of Comic-Con, and TV Overmind agrees, adding, "Even with only six episodes for the first season, I have a feeling it's going to leave us craving for more."
– The U.K.'s Guardian newspaper muses about The Walking Dead,"Perhaps AMC is about to kick-start a new trend, which sees the vampires step aside, and the zombie given its due on television too."
– Comic Book Resources talks to Frank Darabont about his initial reaction to The Walking Dead comic: "I get what Kirkman's doing here. I'd love to follow in his tracks and get this going as a television show."
– AMCtv.com's interview with cinematographer David Boyd gets picked up by Rabid Doll, Bloody Disgusting, Dread Central and FlickDirect.
– SyFy's Blastr says of AMCtv.com's Bicycle Girl video, "Now [this video] is really making us cry out for 'BRAINZ!'"
Read More