Press
Zombies of Walking Dead to Arrive at AMC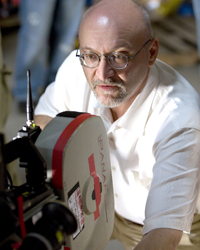 AMC has picked up the rights to Robert Kirkman's zombie comic, The Walking Dead for a new series. Three-time Oscar nominee Frank Darabont (The Shawshank Redemption, The Green Mile) will serve as writer, director and executive producer. Gale Anne Hurd (The Terminator, Aliens, Armageddon) has also signed on as executive producer.
In The Walking Dead, police officer Rick Grimes leads a group of survivors in search of a secure place after a zombie apocalypse. Besides trying to maintain their own safety, the survivors must also deal with the interpersonal conflicts developing amongst themselves, and just what lengths they'll go to to stay alive.
"Robert Kirkman has created a world in The Walking Dead with real characters, real human emotion, and great stories that paint a very smart, sophisticated, and layered picture," said Joel Stillerman, the channel's senior VP of original programming, production and digital content. "In that respect, this is the quintessential AMC version of a property like this, and I think that is what makes these books resonate for so many people."
The Walking Dead has been published by Image Comics since 2003.
Read More