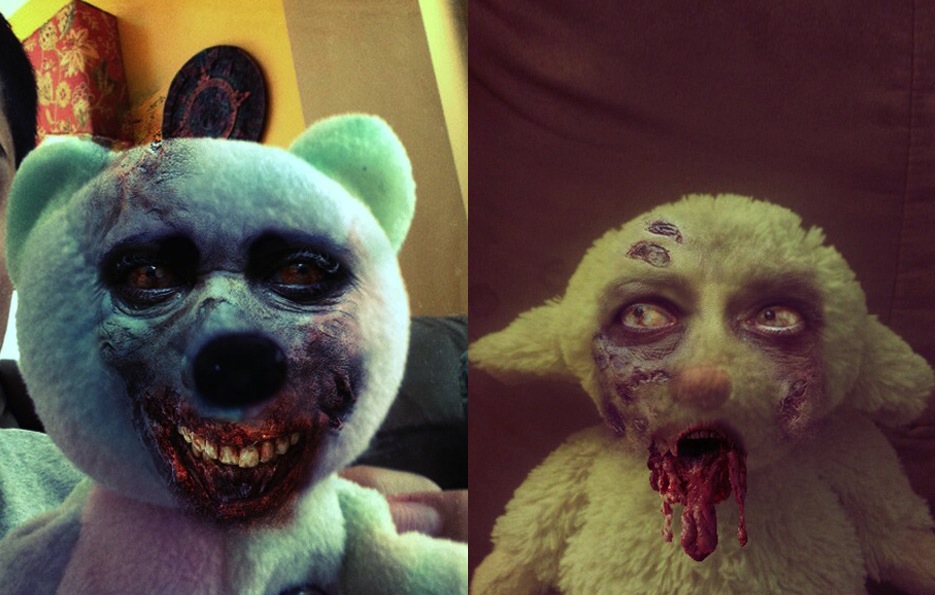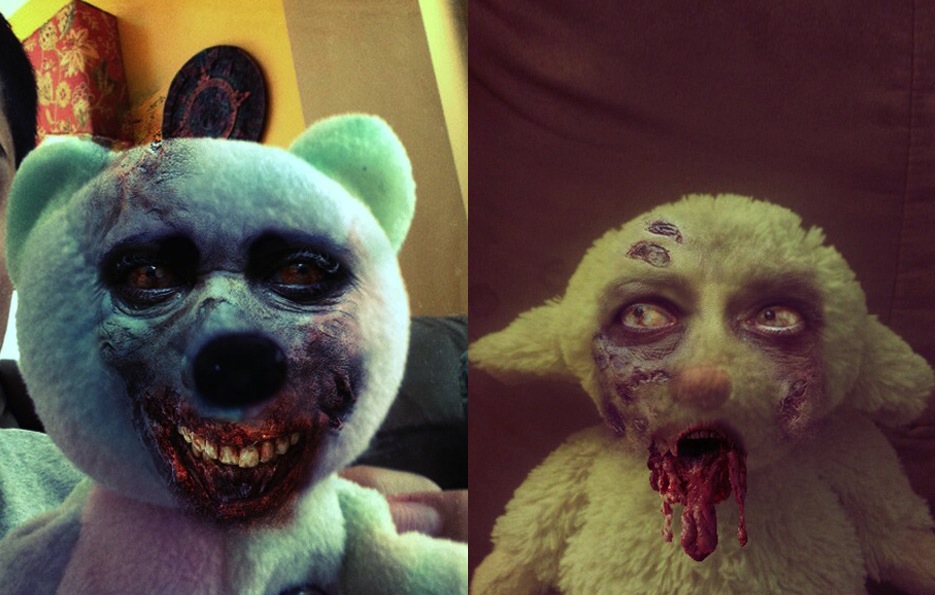 The Walking Dead fans around the world have been using the Dead Yourself App to zombify not just themselves but random objects as well. Here are 12 examples of items you might not have considered giving the "walker" treatment.

This page: Teddy bear and stuffed lamb.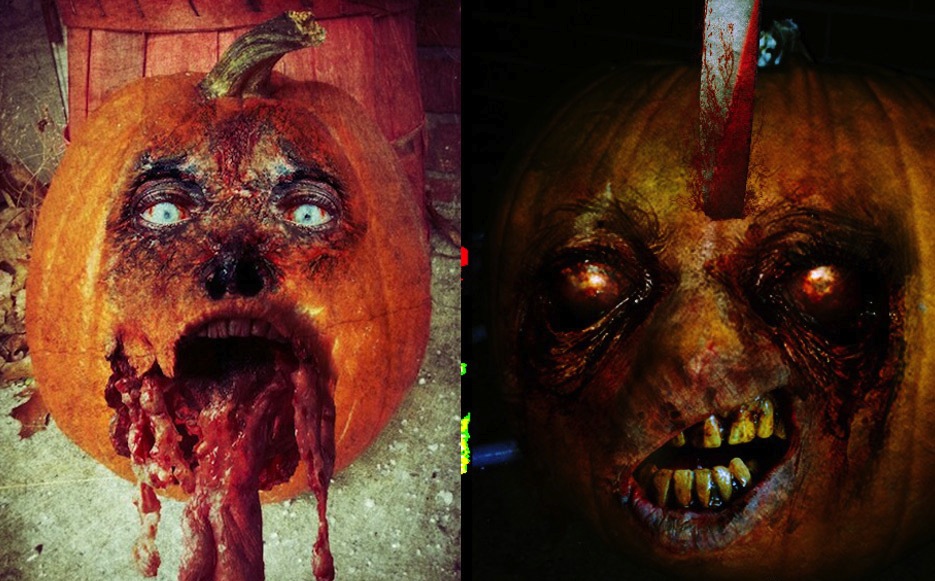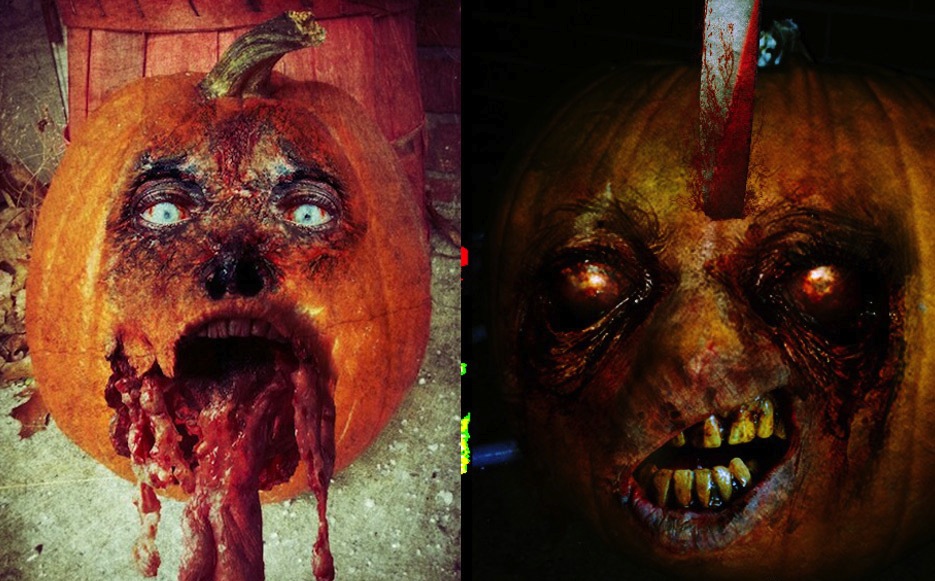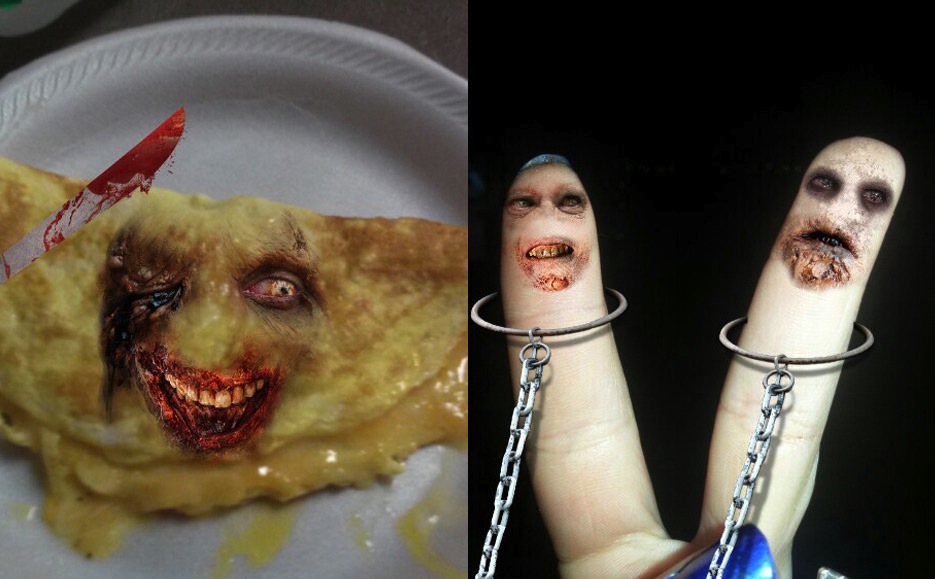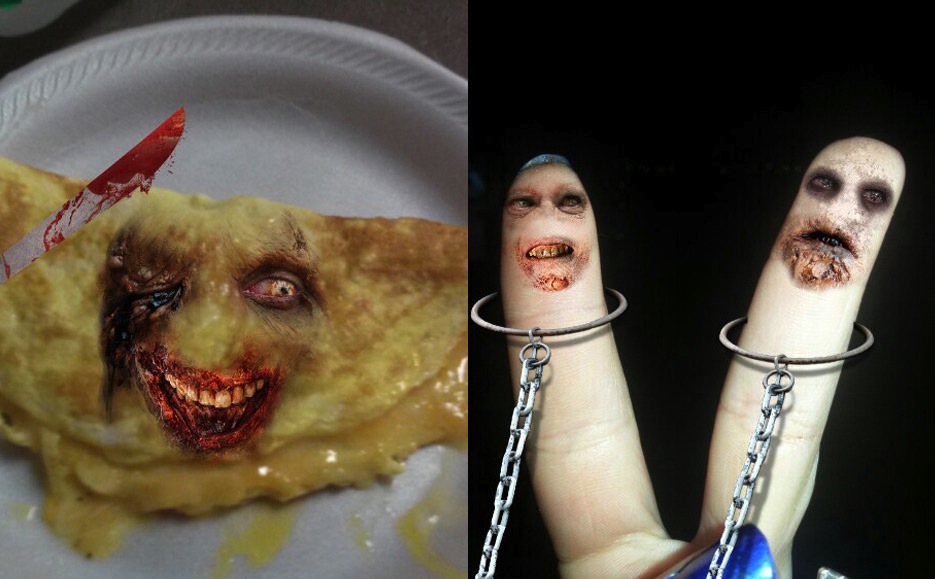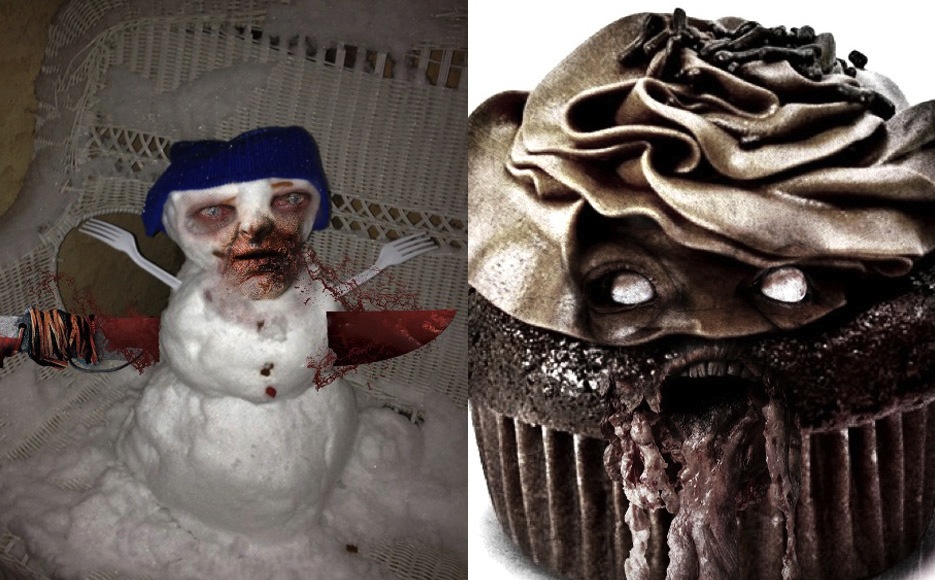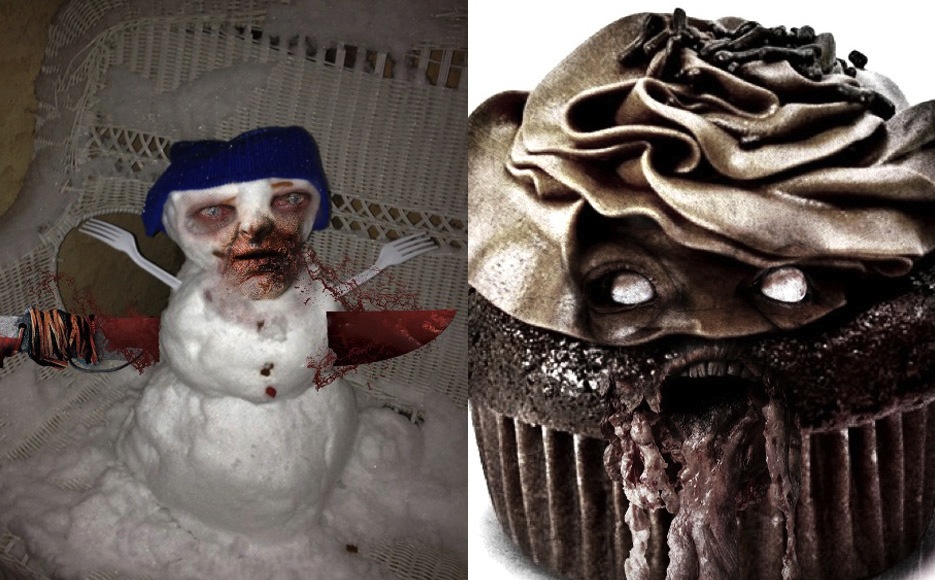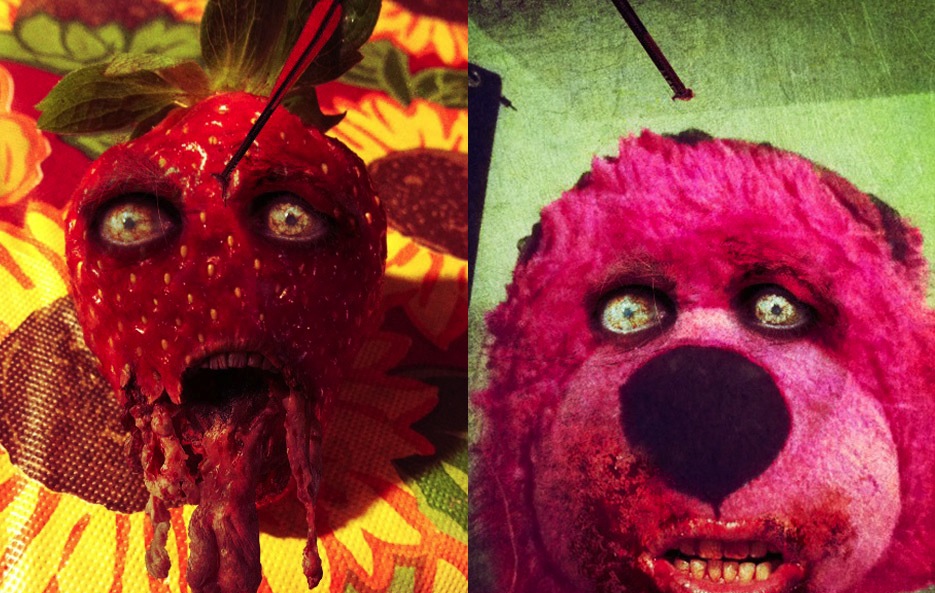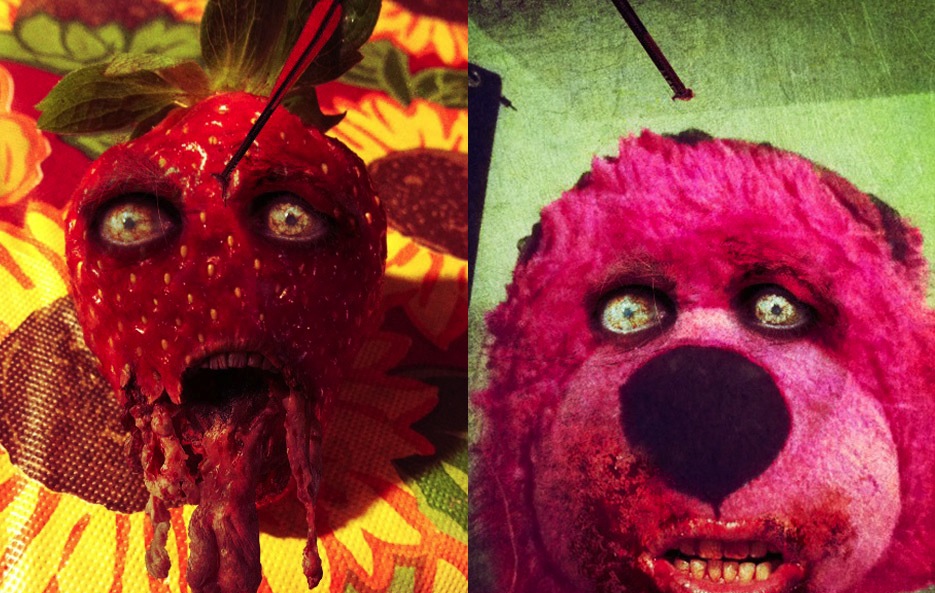 Strawberry and stuffed animal.