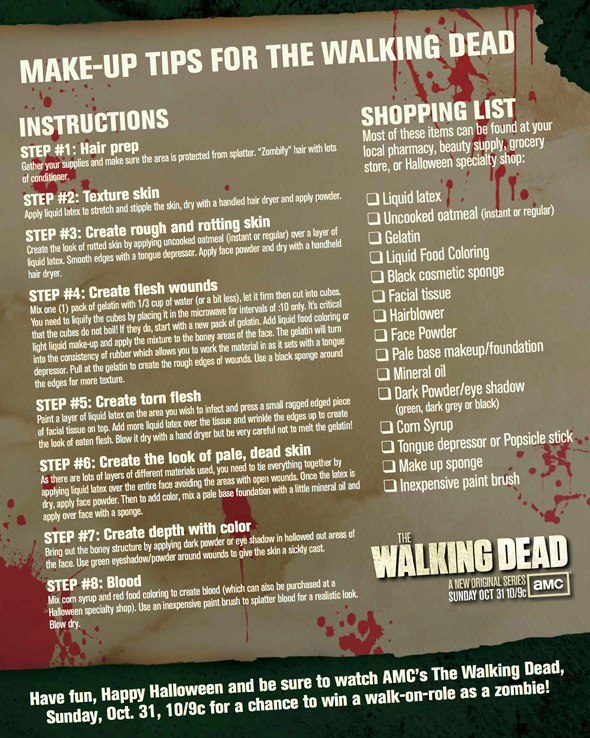 Halloween Make-Up Tips
Zombie costumes are an age-old go-to for those in the market to cause a fright come Halloween. But to become one of the Walking Dead, you need to know the tricks of the trade. Fortunately, The Walking Dead's Special FX Make-Up Designer Greg Nicotero and his KNB EFX Make-Up Artist Andy Schoneberg have laid out a step-by-step video to show you exactly how to paint your face a ghastly undead hue.
Click here to watch the masters at work, then print out this handy how-to guide and shopping list. Come Halloween, your neighbors will have even more walkers to worry about than the ones on television.
Click here to watch the instructional video »