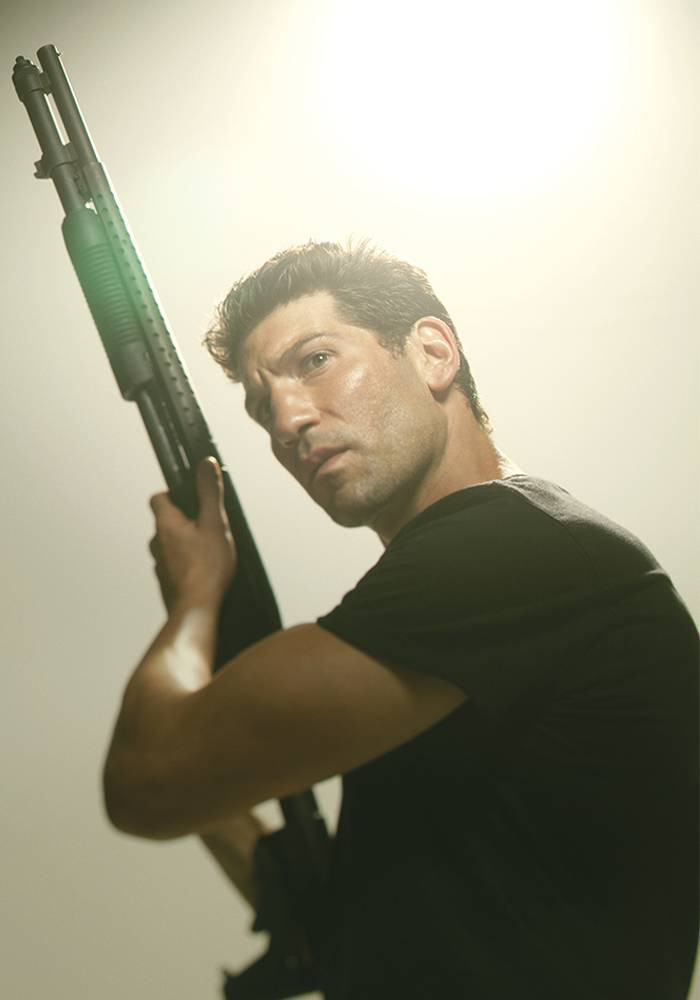 Shane is Rick's partner in the sheriff's department and best friend since high school. When the apocalypse occurs while Rick is in a coma, Shane helps save Lori and Carl by fleeing with them toward Atlanta.

Shortly after the evacuation, Shane begins having an affair with Lori. When Rick finds them among a group of survivors outside Atlanta, Shane suddenly finds his affections for Lori unreciprocated and his status as the group's de facto leader challenged.

Shane's frustrations over Rick's leadership quickly surface and lead to tension between the partners. After a disagreement, Shane trains his shotgun on Rick's back but stops short of firing.

His relationship with Lori also quickly frays, especially after he assaults her one drunken night. "I have a few mistakes under my belt," he later tells her, explaining his plan to leave the group. But Shane's plans change after he commits murder to save Carl's life, and then learns that Lori is pregnant.

Believing himself to be the father, Shane pursues Lori anew, telling her that he – not Rick – is the only one capable of protecting her and Carl, and arguing that "What we had, it was real."

Shane tells Rick as much when the two are deciding what to do with a dangerous prisoner, Randall, which leads to a brutal fist-fight. "If you wanna kill me, you're gonna have to do better," Rick warns his partner afterward.

Shane gets his chance a few days later when he leads Rick into the forest to track down Randall, who's apparently escaped. (Shane has in fact killed Randall and staged the escape.) Raising his gun at Rick, Shane asserts that "Lori and Carl, they'll get over you."

Rick slowly hands over his gun. As Shane momentarily looks down Rick stabs his partner in the heart. "Damn you for making me do this," Rick yells as Shane collapses to the ground. "This was you! Not me! You did this to us!"

Moments later, Shane rises as a walker and lumbers toward Rick. Carl, gun drawn, shoots Shane in the head.

Bernthal's first major film role was in the Oliver Stone picture, World Trade Center with Nicolas Cage and Maria Bello. He has also starred in Date Night, with Steve Carell and Tina Fey; in Roman Polanski's award-winning The Ghost Writer, opposite Ewan McGregor; Night at the Museum: Battle of the Smithsonian opposite Ben Stiller and Christopher Guest and Hank Azaria; and the independent films The Air I Breathe with Kevin Bacon and Julie Delpy, and Day Zero with Elijah Wood. Bernthal completed production on Oren Moverman's Rampart, where he co-stars opposite Woody Harrelson, Steve Buscemi, Robin Wright and Sigourney Weaver. Alongside his father, Bernthal has launched a production company with several film and television projects in development.

In television, Bernthal was recently part of the ensemble in the Tom Hanks and Steven Spielberg HBO miniseries, The Pacific. The role required Bernthal to undergo boot camp training, as well as combat training with Marines. His other television work includes turns on Boston Legal, CSI: Miami, Law & Order Special Victims Unit, How I Met Your Mother, and Without A Trace. His first series in a starring role was The Class, created by David Crane and directed by James Burrows.

During his college years, Bernthal was given the remarkable opportunity to study the prestigious Moscow Arts Theatre in Russia, renowned for its regimented program and disciplined training. Educated in acting, acrobatics, ballet and rhythm, the intense training provided Bernthal with a solid foundation in his craft. While studying at MAT, Bernthal was discovered by the director of Harvard University's Institute for Advanced Theatre Training, at the American Repertory Theatre in Moscow. He was invited to study and graduated with a Master of Fine Arts.

Bernthal, a veteran of more than 30 productions, recently returned to his roots in the Rogue Machine Theatre's production of Small Engine Repair, where he starred as Terrance Swaino. Bernthal had previously starred in Neil LaBute's Fat Pig at the Geffen Playhouse. His other theatre credits include Langford Wilson's Fifth of July at New York's Signature Theatre, the off-Broadway production of The Resistible Rise of Arturo Ui, where Bernthal played Ui, at the Portland Stage Company; and This is Our Youth, at the Studio Theatre in Washington, D.C. His love of theatre led him to open his own non-profit theatre company Fovea Floods, in upstate New York.

Bernthal was a professional baseball player both in the U.S. minor leagues and European Professional Baseball Federation. These days, Bernthal prefers boxing where he has trained for years and boxes six days a week. He also teaches boxing to at risk children to teach them discipline and work ethic, leading them to channel their issues into a sport which teaches them confidence and control. Bernthal also works to retrain pit bulls that have been abused, then placing them in new, loving homes. Bernthal lives with his wife Erin, and their dogs, Boss and Venice.