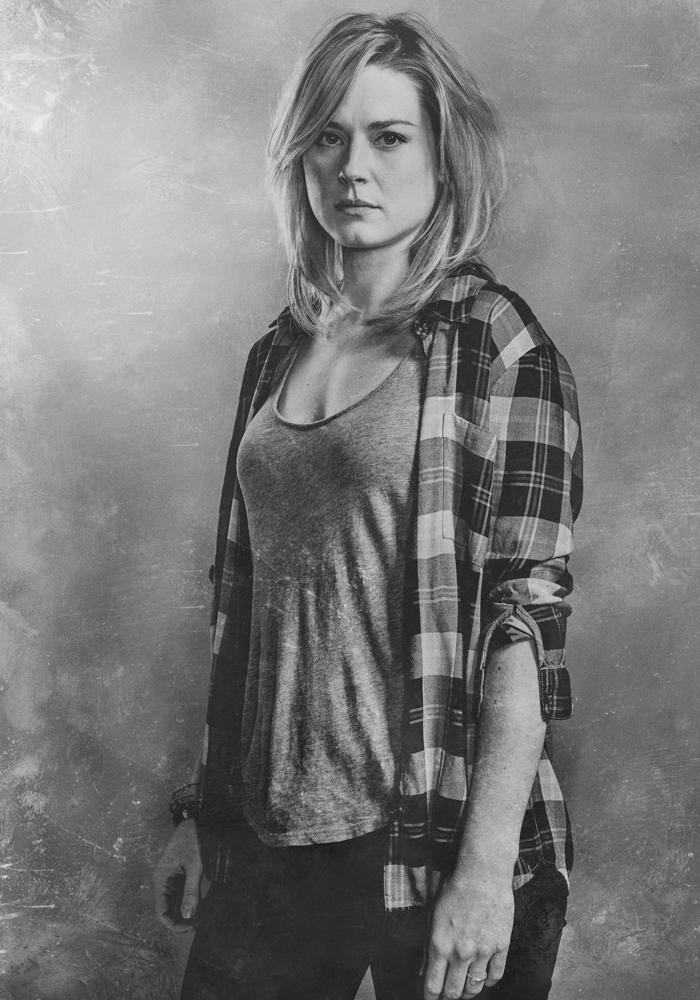 Jessie witnessed her husband get shot point blank by Rick, the man Alexandria is now looking to as a leader, making her a single mother of two boys in the apocalypse. She is an extremely resilient person, and will stop at nothing to protect her children.

Alexandra Breckenridge is both a comedic and dramatic actress who gained a cult following for her portrayal as Moira on FX's hit series American Horror Story and Kaylee on American Horror Story: Coven. She also starred in the NBC comedy Save Me, opposite Anne Heche. Breckenridge was also seen as Katerina on Season 4 of HBO's True Blood and was a series regular on the FX drama series Dirt, opposite Courtney Cox.

In addition, Breckenridge is well known for lending her voice to Fox's Family Guy and American Dad. For the past six years, she has portrayed numerous different characters on the animated comedies, with a knack for impersonating some of Hollywood's most well known celebrities. 

Breckenridge has built an impressive list of film credits including She's The Man, opposite Amanda Bynes; the independent feature Bridge To Nowhere; the comedy short D.E.B.S.; and the video Rings, which served as a bridge between the two horror films The Ring and The Ring 2. On television, she has guest starred on a variety of series including Psych, Franklin and Bash, C.S.I., Medium, Buffy the Vampire Slayer, Freaks and Geeks, Sons of Tucson, to name a few.

Breckenridge began her acting career in local theatre outside of San Francisco at the young age of 12. She landed her breakout role in ABC's children's series R.L. Stine's Ghost of Fear Street.