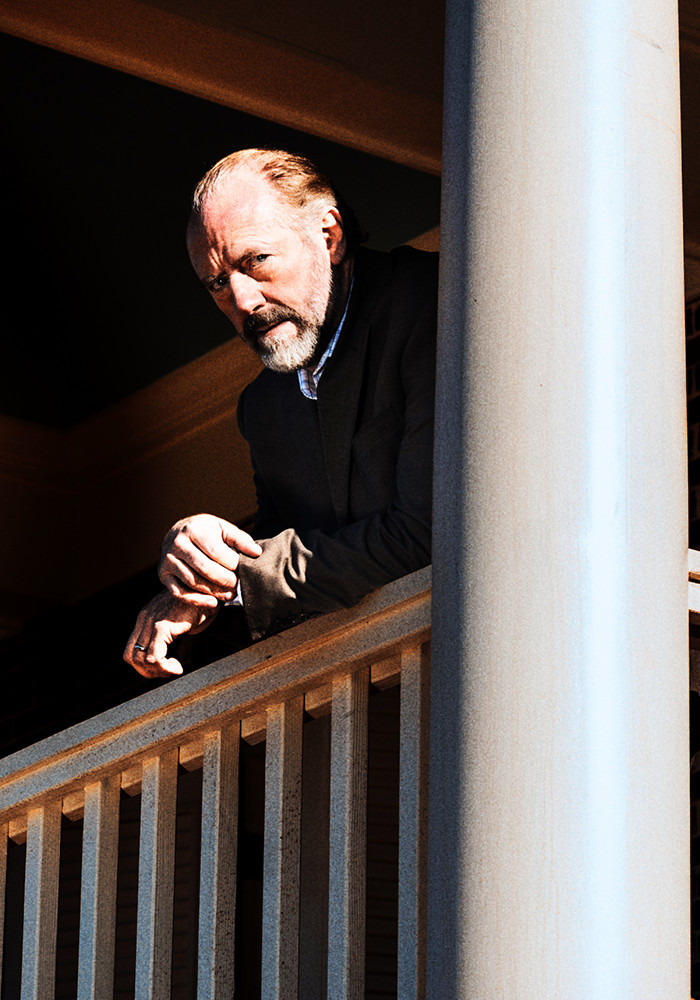 Although Gregory built up the Hilltop community, he is not the kind of leader who evokes confidence or passion in his people. Looking out just as much for himself as he does his community, he is quick to bend and then break when the Saviors come with their demands. With the leadership now shifting to Maggie, Gregory will look to do whatever it takes to not only stay in control, but also survive.

Xander Berkeley made his career debut as Christopher Crawford in the cult classic Mommy Dearest. This was followed by television guest roles in The Incredible Hulk and M.A.S.H., and then a role in the film Volunteers, where Berkeley was cast as Tom Hanks' college roommate.

An aspiring sculptor and painter, Berkeley developed skills as a makeup man in the theater as well. It was here the idea of transformation and character influenced Berkeley as an actor, showing in his portrayal of Bowery Snax, the junkie and drug dealer in Sid and Nancy. Berkeley then found another love – independent film. He joined director Alex Cox for two films in one year: Straight to Hell, shot on location in Spain, and Walker with Ed Harris, shot on location in Nicaragua during the war.

Berkeley then began collaborative relationships with other directors like such as Mike Figgis, with whom he did Internal Affairs, Leaving Las Vegas, One Night Stand, and Timecode. Berkeley also appeared in Steven Spielberg's Amistad, William Friedkin's The Guaurdian, Clint Eastwood's The Rookie, Rob Reiner's A Few Good Men, James Cameron's Terminator 2: Judgment Day, Ron Howard's Apollo 13, Wolfgang Peterson's Air Force One, Stephen Frears' The Grifters, Michael Mann's Heat, and many more films.

Berkeley also has had a distinct association with nefarious organizations within in his television roles, such as when he played George Mason, the head of the Counter Terrorist Unit in 24; Percy, who created Division on Nikita; Sherriff McAllister on The Mentalist, before revealing he was Red John; Magistrate Hale on Salem; and The Man in The Booth at the End.

Berkeley recently shot roles in the Miramax feature Labyrinth for director Brad Furman, opposite Johnny Depp, and the Screen Gems feature Proud Mary, opposite Taraji P. Henson. In addition to these studio films, watch for Berkeley in the independent films  Shot by Jeremy Kagan and The Maestro by Adam Cushman.