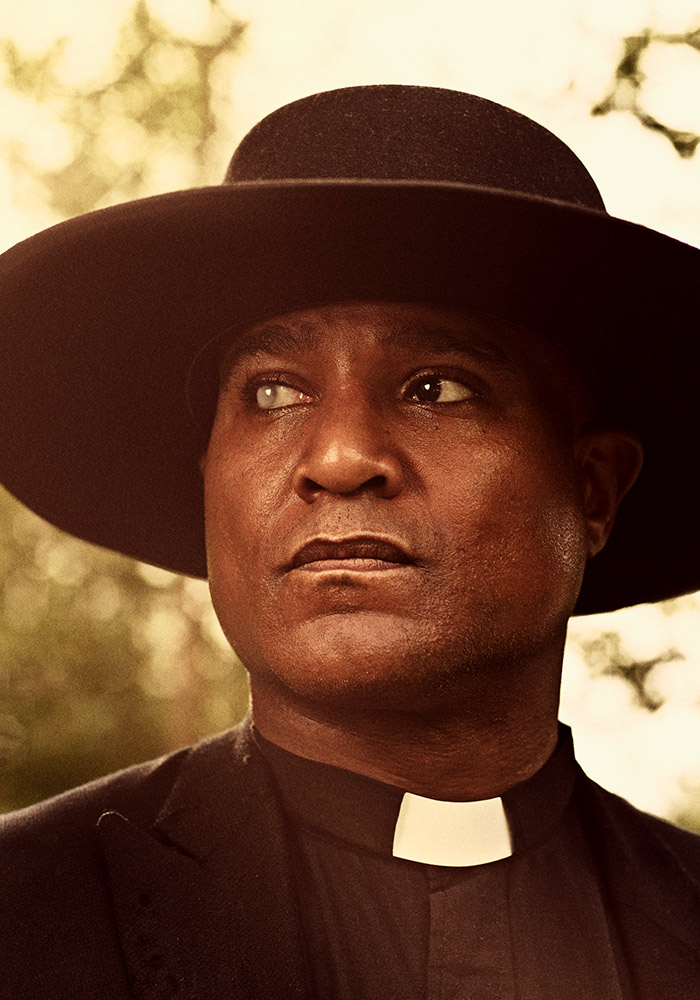 Despite being blind in one eye, Father Gabriel is seeing himself and his place in the world more clearly than ever before. Once content living in self-imposed isolation, he's now pushing himself to explore new challenges and relationships, and encouraging others to do the same. He finds navigating this new path may require taking a leap of faith he never could have imagined.

In addition to his role as Father Gabriel on The Walking Dead, Seth Gilliam is best recognized for his role on HBO's critically acclaimed series The Wire, which also starred fellow The Walking Dead cast Chad Coleman and Lawrence Gilliard Jr.; Starship Troopers, with Casper Van Dien and Neil Patrick Harris; and Courage Under Fire, with Denzel Washington, Meg Ryan, and Matt Damon.

Gilliam landed his first recurring television role portraying Aaron Dexter on the classic hit series The Cosby Show. Gilliam's additional television credits include Oz, Teen Wolf, Assault On West Point, Bronx Is Burning, and The People vs. Leo Frank. His guest starring roles include Homeland, Damages, Nurse Jackie, Law & Order, Law & Order: Criminal Intent, CSI: Miami, Person of Interest, Criminal Minds, and The Good Wife.

Gilliam's additional feature credits include Did You Hear About the Morgans?, Punks, Jefferson in Paris, and the Sundance Grand Jury Prize-winning film Personal Velocity: Three Portraits.

Gilliam has also appeared in numerous stage productions including King Lear, Othello, Father Comes Home From the Wars, Top Dog/Under Dog, Romeo And Juliet, Girl Gone, Richard III, and more.