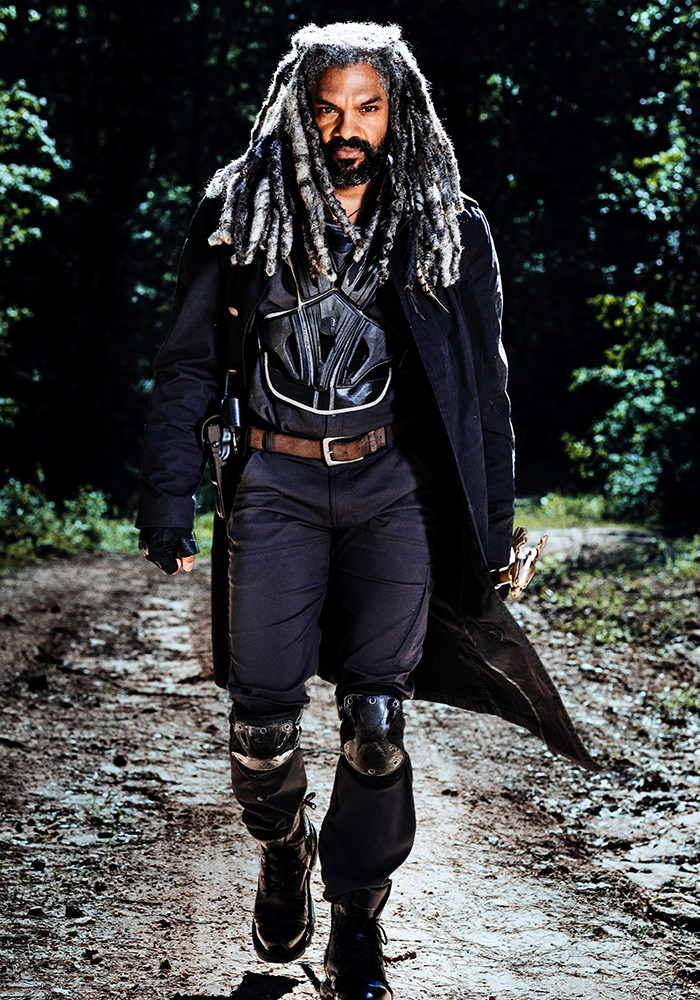 King Ezekiel plays the part that his people have needed him to play in this harsh reality of a new world. They look to him to provide community and a sense of purpose. But Ezekiel has been acting for so long that perhaps he's forgotten the despair that lives beyond the Kingdom's walls. As war looms, is the King's facade too optimistic?

Khary Payton has become synonymous with one of DC's hottest heroes, Cyborg, having voiced the character for 15 years. Payton is also reprising his role of Aqualad in the fan and critically acclaimed series Young Justice, with a recently announced Season 3 return. Also coming soon is Big Hero 6: The Series, premiering this fall with Payton as the voice of laser specialist Wasabi. Some of the other many roles Payton is known for included Grimlock from Transformers: Robots in Disguise, Rafiki in Disney's The Lion Guard, video games The Sims, Reigel in Starcraft, Drebin in Metal Gear Solid, Azrael & Killer Croc in the Batman: Arkham franchise, and Knox from Call of Duty: Advanced Warfare.

Born in Augusta, Georgia, Payton caught the acting bug after seeing a production of Cyrano de Bergerac in the first grade. As a teenager, he earned a local rep as a rapper and stand-up comic, sharing the stage with such notables as Tom Kenney and Chris Rock. After spending his teenage years consoling comedians at the bar between sets, Payton opted for college at Southern Methodist University in Dallas to study acting and directing. He stayed in Texas for several years thereafter, honing his craft in classical and experimental theatre before finally making his way to Hollywood.

Payton co-wrote, produced, and starred in the independent sci-fi feature Astronaut: The Last Push. The film soared through festivals from London to Los Angeles, winning 13 awards, including Best in Show at the IFS and Fargo Film festivals. Payton also took home three awards for Best Actor.