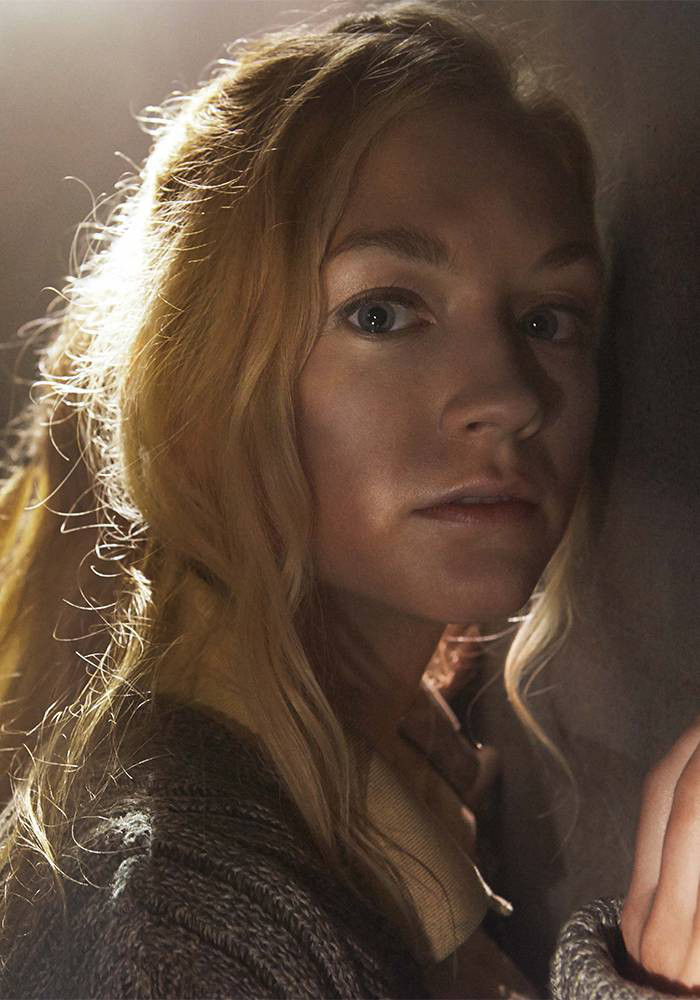 Beth Greene is living with her father Hershel and sister Maggie in a secluded farmhouse when Rick's group arrives, hoping for shelter. Though Beth is initially shielded from the horrors of the apocalyptic world, she quickly develops a thicker skin and becomes a source of optimism and hope for the group, often singing to help boost morale.

When Hershel's leg is amputated after a walker bite, Beth devotes much of her time to helping him recover. She also becomes a capable caretaker for Judith after Lori's death at the prison.

After witnessing her father's beheading and fleeing the prison, Beth develops a close friendship with Daryl. Just when the two seem to have found sanctuary, however, Beth is kidnapped and brought to Grady Memorial Hospital in Atlanta, where the leader, Dawn, forces her to work as a hospital ward. Beth observes deep-rooted corruption at the hospital, including repeated harassment from one of Dawn's officers. Rick and Daryl eventually set up a prisoner exchange to rescue Beth, but things go wrong when Dawn suddenly changes the terms of the deal. Beth stabs Dawn, who in turn accidentally fires her gun, killing Beth. Daryl shoots Dawn in retaliation, and then tearfully carries Beth's lifeless body away from the hospital.

Originally from Nebraska, Emily Kinney is a television, film, and stage actress, as well as a recording artist.

Her television credits include The Following, The Big C, The Good Wife, Law & Order: Special Victims Unit, Law & Order: Criminal Intent, The Unusuals, and The Gamekillers.

In film, Kinney has appeared in the Universal Pictures feature film It's Complicated, directed by Nancy Meyers, and the independent film Concussion, directed by Stacie Passon.

On Broadway, Kinney held the role of Anna in the Tony Award®-winning Production of Spring Awakening, and starred opposite Estelle Parsons in the first national tour of August: Osage County. Additional theater credits include the Off-Broadway production of Iphigenia 2.0 at the Signature Theatre and the Alabama Shakespeare Festival's annual production of Peter Pan.

Emily Kinney is also a singer/songwriter, and released her sophomore EP Expired Love in October 2013 (Em-K Music and Thirty Tigers). Expired Love was rereleased on March 18, 2014, with two additional tracks. She performs regularly at New York City's Rockwood Music Hall and LA's Hotel Café, and is earning comparisons to Regina Spektor, Ingrid Michaelson, and Nellie McKay.