Blog
Who Is Felix (Nico Tortorella) on The Walking Dead: World Beyond?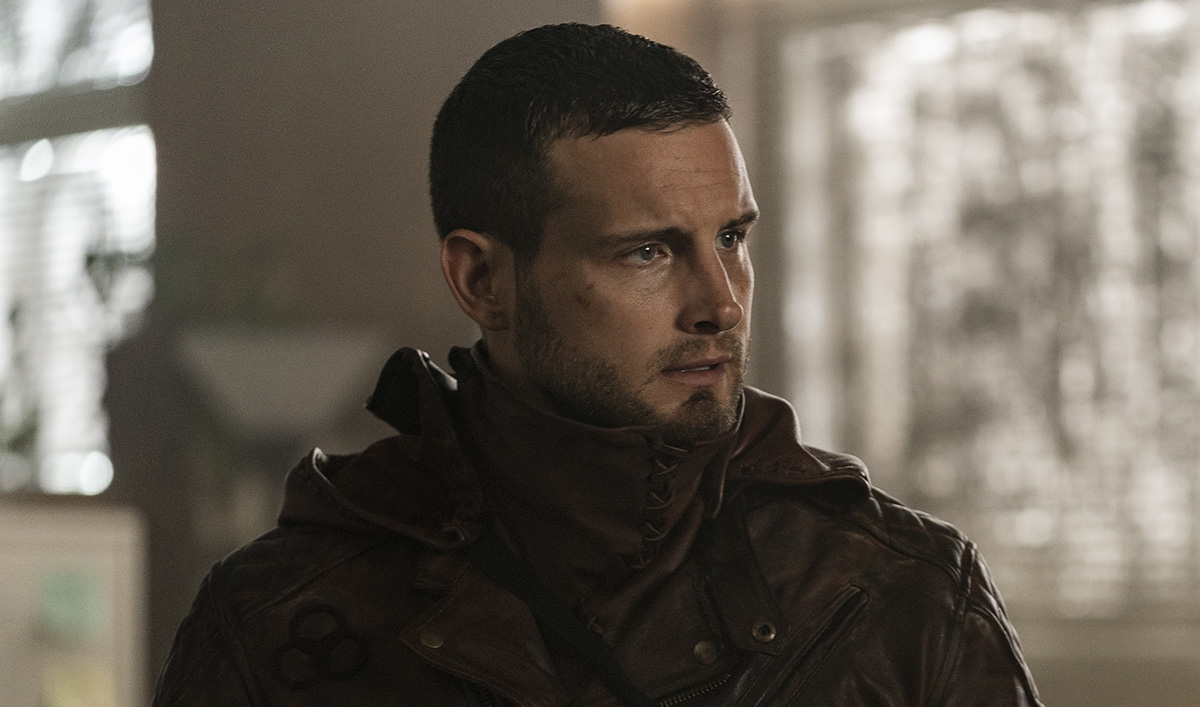 When The Walking Dead: World Beyond premieres, The Walking Dead universe will expand and we'll get more insight into the CRM, the helicopter organization that flew off with a critically wounded Rick Grimes in tow. Not only that, but we'll get to explore thrilling, new, fully-developed communities, including a vibrant, youthful one. The Walking Dead: World Beyond is the first TWD Universe series to focus on a generation of young people who grew up in the post-apocalyptic world.
But not all the survivors of this community are all that young. While the story centers on the journey of two young sisters, Iris and Hope, and their fellow teenaged friends Elton and Silas, other slightly older characters will also play a critical role in the series, like Felix (Nico Tortorella). As The Walking Dead: World Beyond gets closer to its October 4th premiere, we're giving a rundown of what we know about each of the characters and the actors who play them. Here's what to know and expect from Felix:
Watch the New Trailer for World Beyond:

Who Is Felix?
Felix is a smart, loyal, and by-the-book thirty-year-old who takes his job as a community security officer seriously. Years earlier, before the fall of everything, Iris and Hope's father took Felix in and rescued him from a life on the streets. Now Felix is more than eager to repay the debt he feels he owes him, by serving as Hope and Iris' guardian in his absence. Felix cares for the girls' well-being and wants the best for them, but unfortunately, way too much of his time is now spent trying to keep Hope in line.
During The Walking Dead: World Beyond Comic-Con@Home Panel, Executive Producer Matt Negrete said Felix is "like a big brother to the girls and he's also Hope's nemesis in a few ways. She likes to act out, she likes to get in trouble, and Felix is always there to literally… put her in the slammer."
During the same panel, Tortorella said that "first and foremost [Felix is] responsible for keeping people safe. This community has been put together for some time. There is a wall surrounding the university and one of Felix's main jobs is to teach the younger generation how to protect themselves." Ultimately, Felix will do whatever it takes to protect the people he cares about, and the community he calls home.
More: Comic-Con@Home Highlight: Nico Tortorella, Action Star

In an interview on Talking Dead, Tortorella elaborated on Felix's backstory: "The girls' father, who basically like adopted Felix a long time because Felix was kicked out of his house for being gay. That was the first thing I knew about Felix when I heard about this project."
As a result, according to Tortorella, "Felix is a fighter. And he holds these people, this chosen family the closest to his heart, sometimes to a fault."
Tortorella's castmates agree on his assessment of Felix. Nicolas Cantu (Elton) calls Felix, "powerful," "resilient," and "just a cool dude," while Julia Ormond (Elizabeth) says Felix is "protective," and Alexa Mansour (Hope) calls the character "brave."
With so many heroic words attached to Felix, it's not surprising that when asked what existing TWD universe the character reminds him of, Tortorella said "I'm gonna say Rick… He reminds me so much of Season 1 Rick in the best ways…"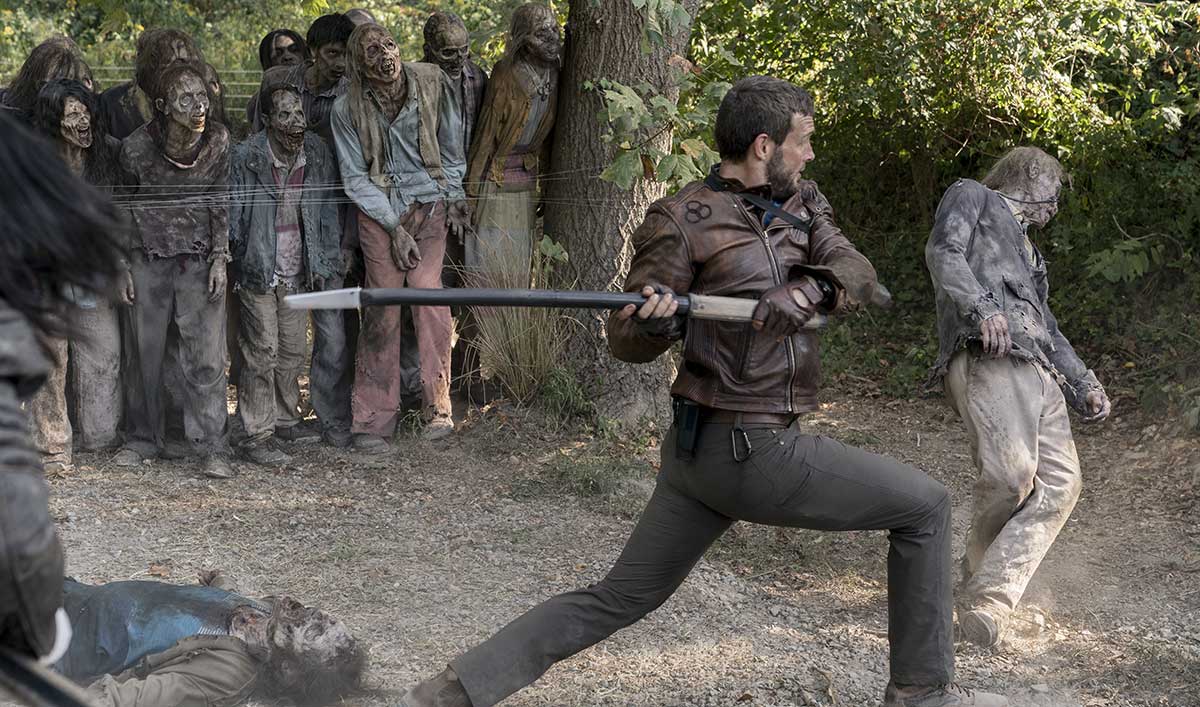 Who Is Nico Tortorella?
Tortorella is a renaissance human for the modern day. An actor, seeker, and dedicated champion of the LGBTQIA+ community, Nico is using their voice to help break down stereotypes and educate in the process.
Nico is perhaps best known as fan favorite heartthrob Josh on Darren Star's hit dramedy series Younger. It has consistently been TV Land's most-watched title. A longtime lover of theater, Nico sang and tap-danced opposite Younger co-star Sutton Foster for four of her tour dates with The Baltimore Symphony Orchestra in 2016. They made their theater debut in Jordan Jaffe's play Crude, which earned Nico rave reviews for their portrayal of Jaime, most notably from The New York Times.
Other television credits include The Beautiful Life, Menendez: Blood Brothers and a series regular role opposite Kevin Bacon and James Purefoy on Fox's hugely successful series The Following.
Nico is also developing an ever-expanding non-scripted business, as both a host and a producer. They recently finished shooting the second season of the new series How Far is Tattoo Far for MTV.
Tortorella began their journey in activism with the debut of their podcast in the Summer of 2016. Titled The Love Bomb, it's comprised of their original spoken word pieces, as well as in-depth interviews exploring the all-encompassing topic of love and the labels associated with it. Nico's intimate conversations with personalities from all walks of life found an immediate audience, and became the place for in-depth, lively explorations on topics that ranged from intimacy, humanity, gender, sexuality, intersectionality, love, race, religion, queer identities, and identity politics. Nico opened up about their own path that led them to the decision to identify as sexually fluid, and discussed everything that came along with that revelation as they continue to try to create safe spaces in the industry. Having conducted 50 interviews over the course of 2 seasons – including a live podcast at Entertainment Weekly's PopFest – the podcast ranked No. 1 in the "Personal Journals" category in 2017, and sits in the Top 50 iTunes Top 200 with over 3 million downloads.
An accomplished author, Nico has a two-book deal with Penguin Random House. A collection of poetry, all of it is you, was released in 2018 to wide acclaim, followed by Space Between in 2019. The memoir recounts their investigation of love, sex, gender, addiction, family, fame, and fluidity through the lens of their non-binary identity.
Last year, the City of Los Angeles honored Nico by naming them Pride Month's ambassador based on their advocacy in the LGBTQIA+ community. Friday, May 31st was officially dedicated as Nico Tortorella Day in LA.
Nico married their longtime partner, Bethany Meyers, in 2018, and they reside in NY with their two dogs.
Watch the World Beyond "Three Rings" Teaser:

Click here to learn everything we know about Iris and Aliyah Royal the actress who plays her.
Click here to learn everything we know about Hope and Alexa Mansour the actress who plays her.
Click here to learn everything we know about Elton and Nicolas Cantu the actor who plays him.
Click here to learn everything we know about Silas and Hal Cumpston the actor who plays him.
For trailers and more details from The Walking Dead: World Beyond, sign up for the The Walking Dead: World Beyond Insiders Club.
Read More