Uncategorized
New Original Short Series The Trivial Pursuits of Arthur Banks Premieres Today on AMCtv.com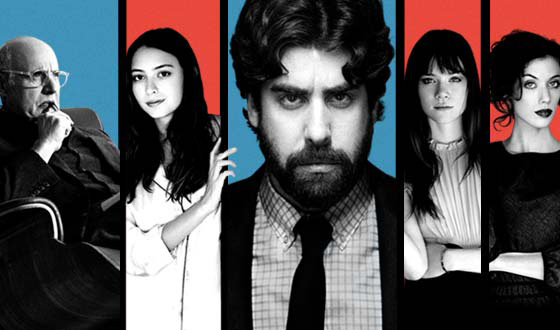 Fans of stylish, impeccably crafted storytelling take heed! Today, AMC launches the brand new original short series The Trivial Pursuits of Arthur Banks, which takes everything you love about the '60s and transports it into a modern-day setting. The series is co-written and directed by Peter Glanz and stars Adam Goldberg as Arthur Banks, as well as Jeffrey Tambor as his therapist. The Trivial Pursuits of Arthur Banks premieres as a co-release on AMCtv.com and on the free, ad-supported Hulu.com.
The Trivial Pursuits of Arthur Banks tells the story of Arthur Banks (Adam Goldberg), a successful theater director that stages an elaborate play that mirrors his dysfunctional love life. Aided by his therapist (Tambor), and the actors within his meta-life, Arthur attempts to unsort the complex issues that occur each time he falls in love.
Peter Glanz serves as creator, co-writer, director and executive producer. His 2008 short film A Relationship in Four Days premiered at the Sundance Film Festival and subsequently was featured at Cannes' Critics' Week. It has been adapted into a feature film, which is being filmed in October. His short film, The Dinner Party, had its International Premiere at the Tribeca Film Festival in 2010. Neda Armian (Rachel Getting Married, The Truth About Charlie, Jimmy Carter Man from Plains and the upcoming Predisposed with Jesse Eisenberg and Tracy Morgan) is executive producer. Juan Iglesias serves as co-writer and executive producer. Click here to watch The Trivial Pursuits of Arthur Banks online now.
Read More