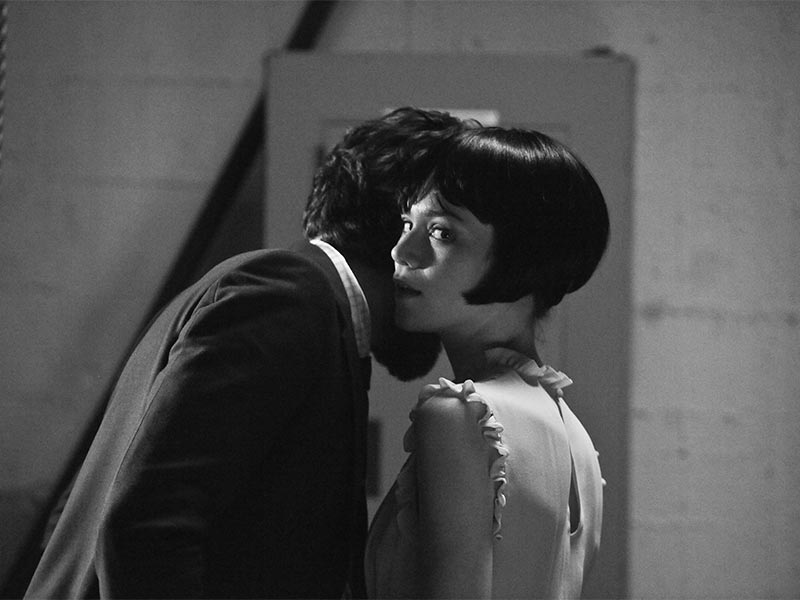 Season 1, Episode 2
Silent Treatment
Arthur pursues another troubled relationship, this time with Cornelia, the lead actress in his new play.
Show Full Recap
Full Recap
At his
therapist
's office nine weeks before his play opens,
Arthur
describes all women as crazy and says that his new girlfriend, an actress, is paranoid and prone to hysteria.
At home, the girlfriend, Cornelia, accuses Arthur of eyeing her understudy. Cornelia begs Arthur to hold her, but shrieks, "Don't touch me!" when he does.
Arthur rehearses a break-up speech, but before he can deliver it, Cornelia contracts laryngitis. Now that she can't speak, Arthur decides to continue the relationship.
Arthur and Cornelia spend happy moments together, going for walks, playing charades, making love.
Over coffee with Chandler, Arthur declares to his friend that words just get in the way in a relationship. Chandler asks why dating the actress playing his ex will turn out any better. The sex is better, says Arthur.
With Cornelia sidelined, the understudy excels at rehearsals. "The whole play finally comes to life," Arthur enthuses to his producer, George, who asks who will break the news to Cornelia.
Back at the cafe, Chandler shows Arthur his personals ad. His wife is great, says Chandler, but she's and cold and he needs someone who'll scream out his name during sex.
Cornelia does vocal therapy exercises to regain her voice; Arthur doesn't inform her that she's being replaced.
Backstage at the theater, Arthur tells the understudy how well she's doing, unaware that Cornelia, whose voice has returned, is observing them.
At a bar party celebrating the play, Cornelia sees Arthur kiss the understudy and accuses him of cheating on her. Calming Cornelia with a hug, Arthur denies cheating on her but says that she's being replaced in the play.
In the days that follow, Cornelia becomes hysterical again.
At a bar, Chandler holds an icepack to his battered head. A woman he met through his ad stole his wallet and struck him with a vase. For his part, Arthur vows never to date another actress.
Later that night, the understudy drops by Arthur's house, and the two make love.
Cast & Credits
Cast (in order of appearance):
Arthur - Adam Goldberg
Therapist - Jeffrey Tambor
Cornelia - Laura Clery
Narrator - Larry Pine
Chandler - Peter Chekvala
Arthur Actor - Ryan Daniel Dobson Understudy - Camille Cregan
Stage Manger - David Hood
George - Barry Primus
Esther - Leigh Rose
Bartender - Patrick McKenzie
Written by: Peter Glanz and Juan Iglesias
Directed by: Peter Glanz