Press
George Takei Talks the Supernatural With Time; The Week Lauds The Terror: Infamy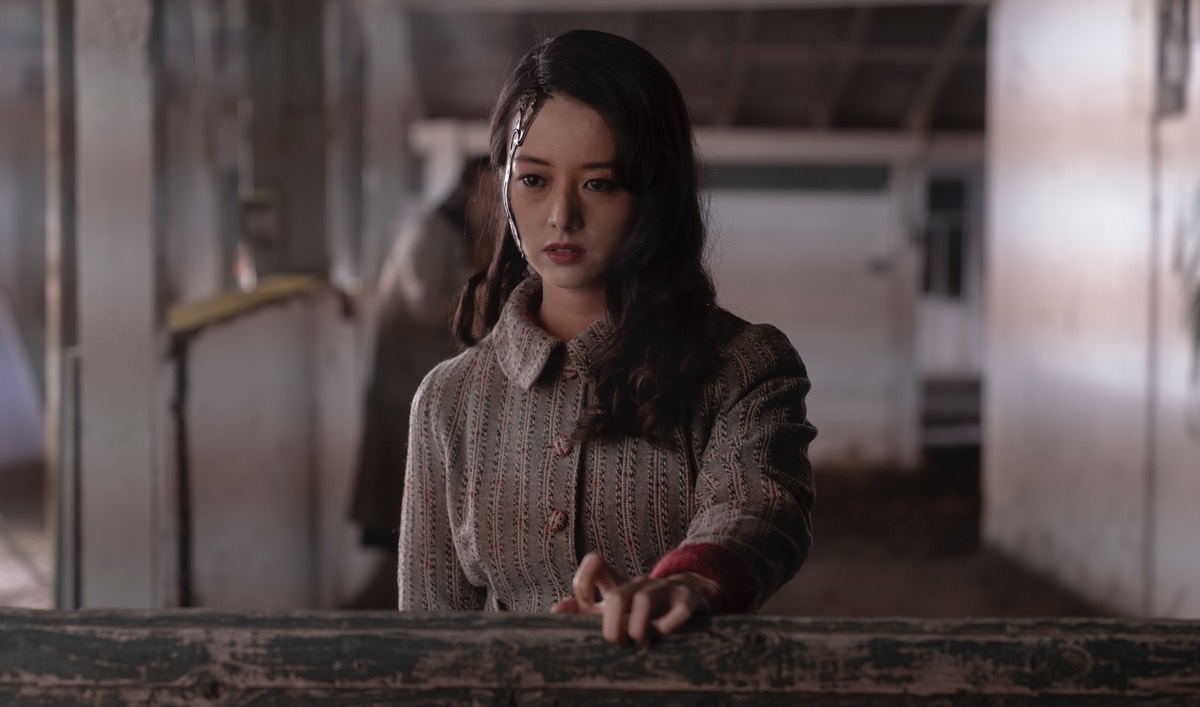 This week, George Takei talks about The Terror: Infamy's supernatural elements with Time, while The Week is impressed by the show. Plus, Paste names it one of the best on TV right now. Read on for more:
• Speaking with Time about The Terror: Infamy's supernatural elements, George Takei explains, "The immigrant generation brought with them their old beliefs, superstitions, religious rituals. When people are terrorized – genuine, government-sourced terror – older people cling onto what they found security in."
• "While plenty of lauded television shows over the past several years have tried to tap into the fears of growing fascism in real life, none have managed to be as incisive, or as shocking, as The Terror," The Week writes.
• Paste ranks The Terror: Infamy one of the best shows on TV right now, calling it "captivating, provoking and complex, as eager to earn your stunned silence as it is to send you pushing back from the television in revulsion. Most importantly, it never sacrifices story and especially character in pursuit of those reactions."
• TV Guide commends last week's episode, where the "very first scene featured a woman curiously using eating utensils to apply her makeup, which would be quirky and maybe even a little cool if not for what she was possessed (literally) to do next with her chopsticks. Talk about setting a tone."
• A.V. Club talks to Alexander Woo, who says "the dream of the idealized America is so tantalizing. You want to believe in it fully, that this is a place where you can make whatever you want out of yourself and it is based on fundamental fairness. It becomes consistently this feeling of betrayal when those rules I thought I was following are not the rules that they're playing by."
• Alexander Woo explains to IndieWire, "Unlike, for instance, [Season 1 spirit creature] the Tuunbaq, which has always been a monster, always been a creature, a non-human, a yurei has at some point been human. There is some real trauma, some pain there and at least to motivation for this vengeance, this hunger, that consumes her."
• BuzzFeed's top TV moments include The Terror: Infamy, which "kicked off this week and focused on Japanese American internment in Southern California after Pearl Harbor."
• Alexander Woo tells World Screen that The Terror: Infamy used "the elements of horror filmmaking to make you feel what it's like to be in the skin of these characters, the atmosphere of dread for these characters, where you are not only experiencing wartime but wartime in an internment camp."
• South Africa's Channel 24 interviews Miki Ishikawa, who says of Amy, "In the journey, we see her go through; she endures a lot of things that are heart-wrenching. I prepared myself for it, but it was hard. I knew I had to find a way to get the strength – and no matter how difficult it was at times, it was still a wonderful experience."
• George Takei explains to Thrillist, "There was a tension between the immigrants who brought with them the old country's customs, rituals, and superstitions and the American-born generation that was trying to be – well, not trying to be… they were – Americans. And they thought, that's old country superstition."
• The Week deems The Terror: Infamy a must-watch show: "The Terror: Infamy is notable for being one of the only depictions of Japanese internment camps on mainstream American television, which is surprising because, based on the first several episodes I've seen, it is the perfect backdrop for a brooding noir-ish ghost story."
• Screen Rant provides "a guide for The Terror: Infamy's main cast and characters who'll be haunted over the coming weeks."
• For recaps and reviews of Season 2, Episode 2, "All the Demons Are Still in Hell," check out But Why Tho?, Den of Geek and Meaww.
The Terror: Infamy airs Mondays 9/8c. Get updates on The Terror by signing up for the Insiders Club.
Read More