Press
George Takei Speaks With NY Times; Alexander Woo Talks Terror: Infamy With Variety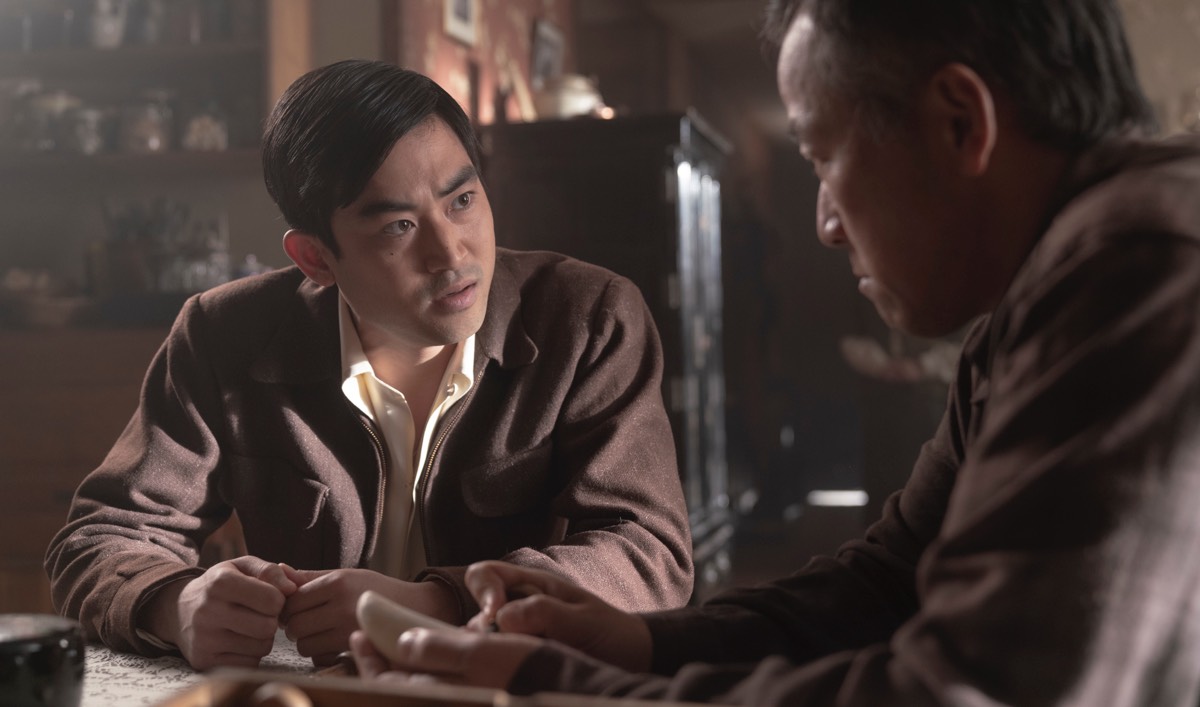 This week, The New York Times interviews George Takei, while Alexander Woo speaks with Variety about The Terror: Infamy. Plus, Rolling Stone recommends watching Season 2. Read on for more:
• "The horror of the internment was harrowing," George Takei tells The New York Times, adding, "Imagine innocent people — I mean, everything taken from you, our home, our bank accounts, our business. The stress was incredible."
• Alexander Woo explains to Variety how difficult post-internment life was, because "for many Japanese Americans it was more difficult coming back because they were coming back to a country that was still at war with Japan. They had lost their homes and possessions, so they were coming back with nothing except $25 and a one-way train ticket."
• Rolling Stone recommends watching Season 2: "At a time when the government has instated ghastly policies recalling this dark chapter of American history … let's just say the show takes on a particularly bitter resonance right now."
• Syfy Wire showcases AMC's behind-the-scenes clip that "walks us through all the major players in its upcoming blend of social malaise and terror of the more supernatural sort," calling it "the best explainer anywhere to get you ready for the all-new batch of episodes that'll comprise the standalone second season."
• Multichannel News points out that The Terror: Infamy is one of two shows this season that "will shine a light on two historical events revolving around racism and prejudice that have for the most part remained in the shadows of American history."
• Tribune News Service quotes Derek Mio saying, "You have the terror that's a mysterious figure haunting this community. You have the terror of the government and its own citizens…And the horror that you feel that these characters are going through is brought to life, and it's made more visceral."
• According to Showbiz Junkies, Max Borenstein says, "We wanted the viewer to feel the terror. We're using the vocabulary of the Japanese ghost stories and horror in order to hopefully make the viewer feel a constant, ambient dread of horror of what it was like to not only go through wartime but wartime in an internment camp."
• Cristina Rodlo tells Showbiz Junkies, "I love that Luz is very passionate. She's super passionate, she's naïve, she's young, you know? She's super young and thinks she can change the world. You know, that she can be better. She thinks she can be with a Japanese American and no one's going to care when that's not going to happen."
• Speaking with Cheddar, Derek Mio explains, "It was very profound and eerily similar, the way that my character, his story kind of matches my grandfather, and actually my other grandfather as well later on in the season… I felt almost destined to play this role."
• Monsters & Critics calls The Terror: Infamy "one of the very best things you will watch this summer on television" and interviews George Takei, who explains, "To this day, I'm always shocked when I share my childhood imprisonment with people that I consider to be well-informed people and they're shocked."
• Rotten Tomatoes advises binge-watching The Terror: "While it's an anthology series, you'd be remiss to skip out on The Terror's first season before tuning into round 2: The Terror: Infamy. Creatively suspenseful, tragic, and altogether horrifying, it's a 10-episode order that fans of the genre will love."
Get updates on The Terror by signing up for the Insiders Club.
Read More