Press
Alexander Woo Talks Latest The Terror: Infamy Episode With Syfy Wire; NBC San Diego Interviews Derek Mio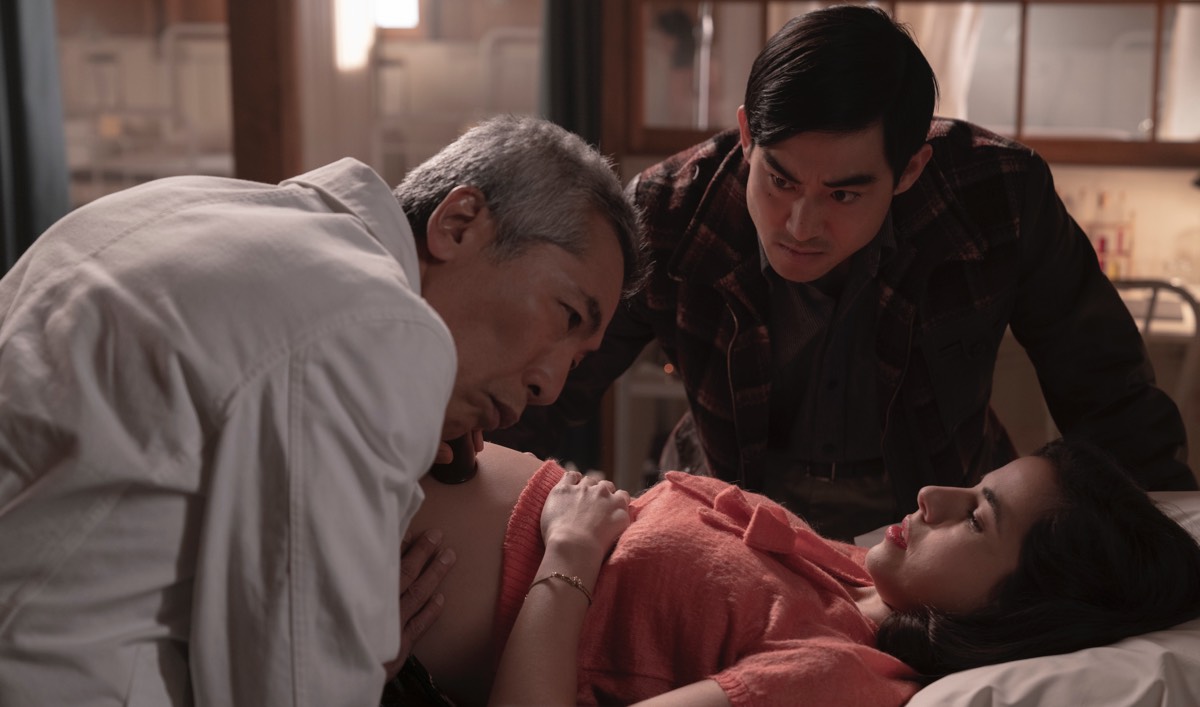 This week, Alexander Woo discusses the latest episode with Syfy Wire, while Derek Mio speaks about the show's ethnically Japanese cast with NBC San Diego. Plus, Woo explains to The Hollywood Reporter why the Season 2 Premiere cold open is so important. Read on for more:
• Discussing the latest episode, Syfy Wire learns from Alexander Woo that the "Henry and Asako dance scene really was one of our absolute favorite moments. It gives you a feeling of, 'Oh, this is the love that they have for each other,' which is hard to do because they're physically separated."
• Talking with NBC San Diego about the show's ethnically Japanese cast, Derek Mio says, "There's a scene where me and my father, played by Shingo Usami…, were sitting there and our first AD [assistant director] is Japanese Canadian, our director is half Japanese and we're the main characters and all the background characters were Caucasian. We're just like this is like The Twilight Zone."
• Alexander Woo tells The Hollywood Reporter that the Season 2 Premiere cold open is "the calling card of the show. You know instantaneously that this is the show you're going to get. We wanted to present it as meticulously composed, lovely and poetic and lyrical, but at the same time, horrifying and creepy and disturbing."
• IndieWire examines how the show "highlights the importance of the dual cultural and linguistic influences of immigrants in America."
• IndieWire picks The Terror: Infamy as one of the best TV anthologies: "Incorporating Japanese horror elements layered onto the real-life crimes against humanity just gives us viewers the massive chills when we need it in these relentless dog days of August."
• Interviewed by the New York Post, Alexander Woo says George Takei explained to him that internment was "a grossly unjust act and there was a great deal of sadness and misery — but it's also the story of resilience and resourcefulness."
• Vox chats with Alexander Woo, who says of Yuko, "Because the medium is so intimate, I wanted her to be right there and present and have a human being play her, and allow viewers to get into her skin because the kind of ghost she is, she is not born supernatural. Ghosts are, by definition, at some point human."
• Kai Bradbury tells Film School Rejects his character, Nick, was a U.S. Department of Justice spy: "A lot of these spies were mixed and American-born, and that played a part in swaying them to work for the government. They were still in the camps, but they might have been falsely guaranteed some kind of financial security or family security because everyone was split apart. It's devastating."
• BuzzFeed observes, "That The Terror has invented a monster to tell the story of Japanese American incarceration makes sense to me. When a past has been erased or glossed over, trying to commune with it can feel supernatural. When the past is horrific, the communion can be violent."
• For the second consecutive week, The Terror: Infamy makes it onto Paste's power ranking of the 10 best shows on TV right now.
• PopCulture.com interviews Derek Mio, who says, "There are certain social and political things that are definitely relevant to our show, but at the core of our show it's a great horror show, and we're just excited to bring the J-horror genre to the horror world."
• George Takei speaks with Long Island Weekly about his role on The Terror: Infamy, given his childhood experience in Japanese American internment camps: "When we got into filming, I was there to say this was authentic and true or that needs to be tweaked a little bit."
• For recaps and reviews of Season 2, Episode 3, "Gaman," check out But Why Tho?, Den of Geek, /Film and Meaww.
The Terror: Infamy airs Mondays 9/8c. Get updates on The Terror by signing up for the Insiders Club.
Read More