Press
Washington Post Interviews George Takei; Alexander Woo Talks Terror: Infamy With TV Guide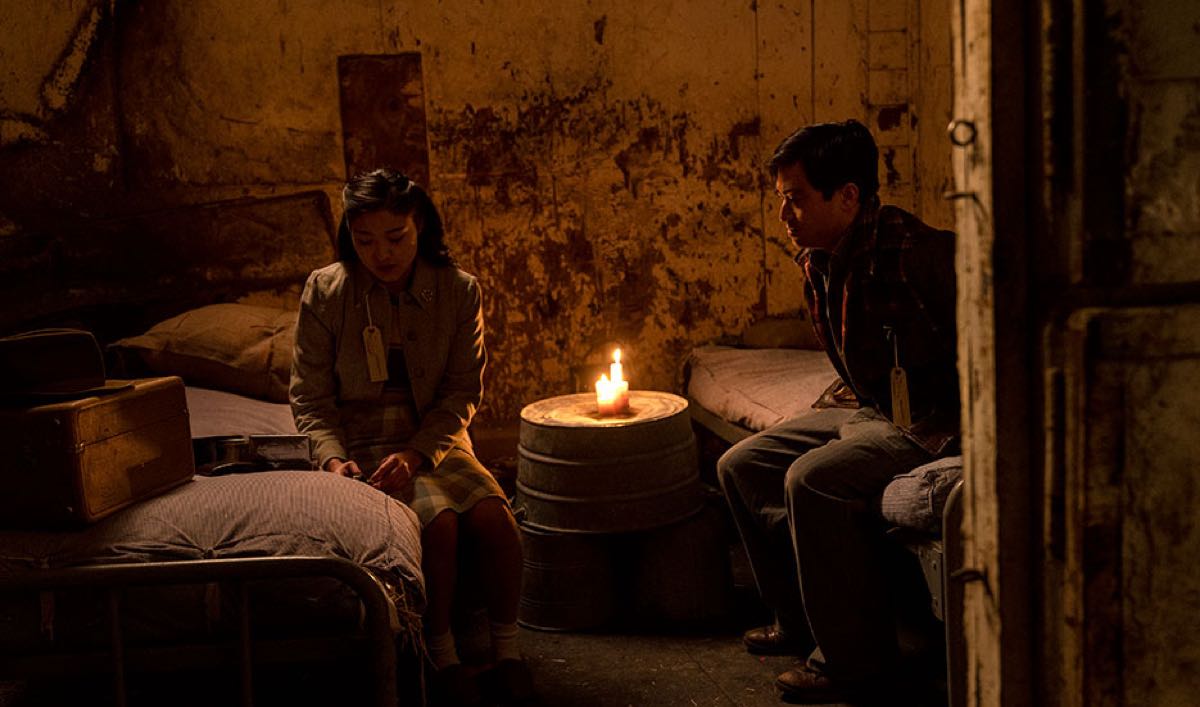 This week, The Washington Post profiles George Takei, while Alexander Woo discusses The Terror: Infamy with TV Guide. Plus, Entertainment Weekly applauds the show's performances. Read on for more:
• Speaking with The Washington Post about his experience in a World War II U.S. internment camp, George Takei says, "I have to tell this story before there's no one left to tell it" and reveals, "That experience in the camps gave me my identity."
• Alexander Woo tells TV Guide that "whether you access it through the genre door as someone who loves Japanese horror or Japanese ghost stories or kaidan, or whether you're someone who's interested in the historical side of it, or are excited to see a cast entirely of Japanese ancestry. You meet in the middle and get to experience this in the skin of the characters who are at the center of our story."
• In its review of the show, /Film calls Derek Mio's performance "instantly likable," lauds George Takei for "lending remarkable gravitas with every action and word" and says there's "always something horrible lurking here – something unspoken, something dire. The atmosphere is thick and oppressive. You can feel the dread weighing down on you like heavy humidity."
• Reviewing The Terror: Infamy, Entertainment Weekly applauds the show, which "movingly portrays how Executive Order 9066 turned whole American communities (including that of Infamy star — and series consultant — George Takei and his family in the '40s) into wartime casualties. Paranoia shrouds every interaction."
• Meaww showcases the show's first trailer, where Shingo Usami, who plays Henry Nakayama, says, "It's not just a horror story. It's more a human story. People dealing with [the] unknown. The ghosts, yeah, of course, they are scary, but what human beings do to each other is a lot more scary."
• IndieWire features another new trailer that's "creepy" and "leans into the J-horror inherent in this season's mystery."
• "That's what was so special about this project was having George [Takei] be a part of it because he has such a personal connection to the story. It just added so much authenticity to it," Derek Mio, who plays Chester Nakayama, explains to IGN.
• According to ComicBook.com, George Takei says The Terror: Infamy is "an important story that has chilling resonance, but so many Americans are aghast when they hear about my childhood imprisonment."
• Talking to Syfy Wire about Chester and Luz's romance, Cristina Rodlo says, "It doesn't matter if I'm Mexican, if he's Japanese-American, this is two people that love each other and they cannot be together, and I think if people see that story that way, we have won because we helped make a difference and we would stop labeling ourselves."
• Alexander Woo, speaking with IGN, says the story has "the very human monster of what people will do to each other under certain circumstances, but there's also a supernatural entity at work that people are worried about but no one's quite sure what it is just yet."
• The Vancouver Courier interviews Lee Shorten, who plays Walt Yoshida, a Nisei (or second-generation Japanese American) "about to get married, he's living his life, he's drinking with the boys, and then when everything goes down [in 1942], he faces a lot of racism, and it forces him to really step up and become a man."
Get updates on The Terror by signing up for the Insiders Club.
Read More