Press
Vulture Eager for Season 2; Decider Calls Terror Year's Best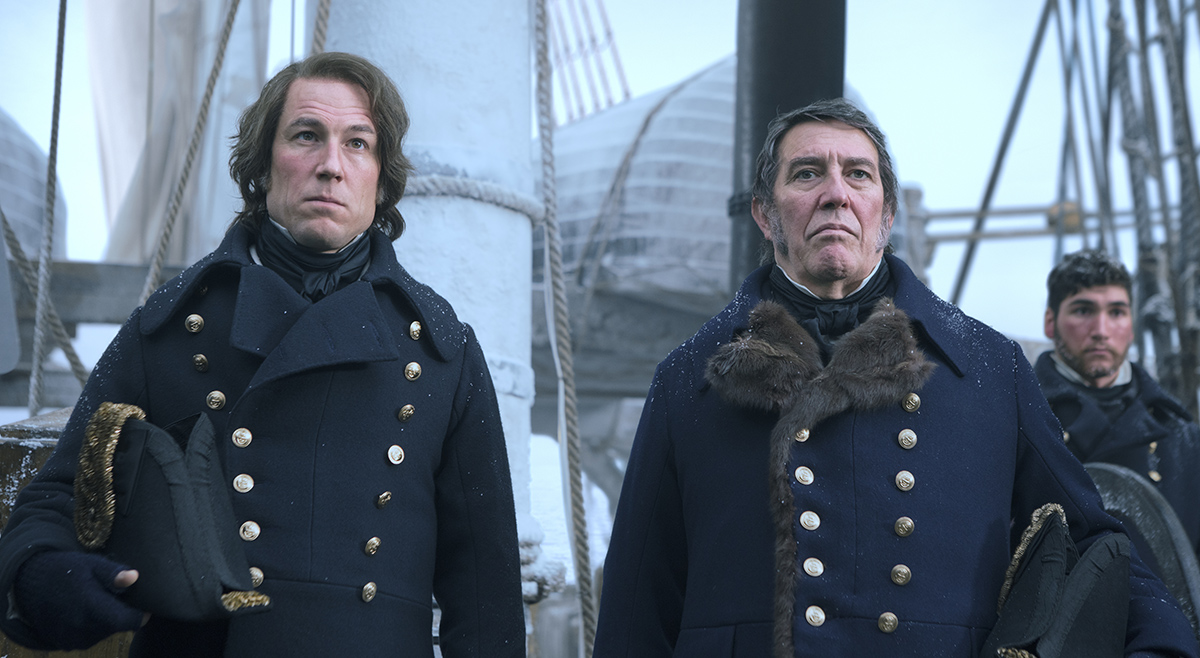 This week, Vulture is eager for Season 2, while Decider declares The Terror the year's best show. Plus, Bloody Disgusting reports the casting of Yuki Morita in the show's second installment. Read on for more:
• Vulture eagerly anticipates Season 2, which "will be based on an original story from writers Alexander Woo and Max Borenstein that's set during World War II, about a mysterious, menacing creature that follows a Japanese-American family from their home in Southern California to an internment camp."
• Decider names The Terror "the best show of the year" and calls it "transcendent: a look at love, hate, and intimacy among these doomed men of British Empire that somehow speaks a universal language despite—or because of—their unique, and uniquely horrifying, circumstances."
• According to Bloody Disgusting, Yuki Morita is joining the Season 2 cast in an undisclosed role.
• Variety reports that The Terror has received a nomination from the American Society of Cinematographers in the category of Motion Picture, Miniseries, or Pilot Made for Television for its "lush lensing" of the show.
• Awards Circuit announces that The Terror won the Satellite Award for Best Television Series, Genre.
• The Week names The Terror the most overlooked TV show of the year, describing it as "utterly unique in concept" and "creepy" and declaring, "As great as the premise of the show is, the acting is even better, and it is difficult to pick a favorite performance."
• Hailing AMC the TV network of the year, Paste cites The Terror as "daring, breathtaking, unnerving, and horrifying, replicating with soaring overheads and cramped interiors the experience of being locked in ice in the Northwest Passage in the 1840s."
• Cleveland.com honors The Terror as one of 2018's top shows, describing it as "splendidly eerie" and "gripping" and commending the drama for "artfully blending historical fiction and the horror tale."
• Collider.com declares the drama one of the year's best horror TV shows: "Equal parts fancypants British drama, thrilling naval adventure, and oppressive cosmic horror, The Terror leaps of the page of Dan Simmons's celebrated horror novel to become one of the best TV shows of the year, regardless of genre."
• Bloody Disgusting names "The Ladder" one of 2018's best horror TV episodes because it "delivered such a thrilling jolt of excitement" and "marked the shocking demise of lead character John Franklin (Ciaran Hinds), expertly handled in one of the tensest sequences of pure panic and horror."
• The Roanoke (Va.) Times proclaims that The Terror "has it all: veteran actors from Game of Thrones, frozen wastelands, disease, cannibalism and a monster to haunt your nightmares."
• The Terror is one of the year's 10 best limited series, according to Paste, which says, "Nearly every performance here is a standout… The Terror is a series that rewards patience while remaining knuckle-whitening the whole way through."
Get updates on The Terror by signing up for the Insiders Club.
Read More