Press
Atlantic Lauds Season Finale; Vox Names Terror One of Year's Best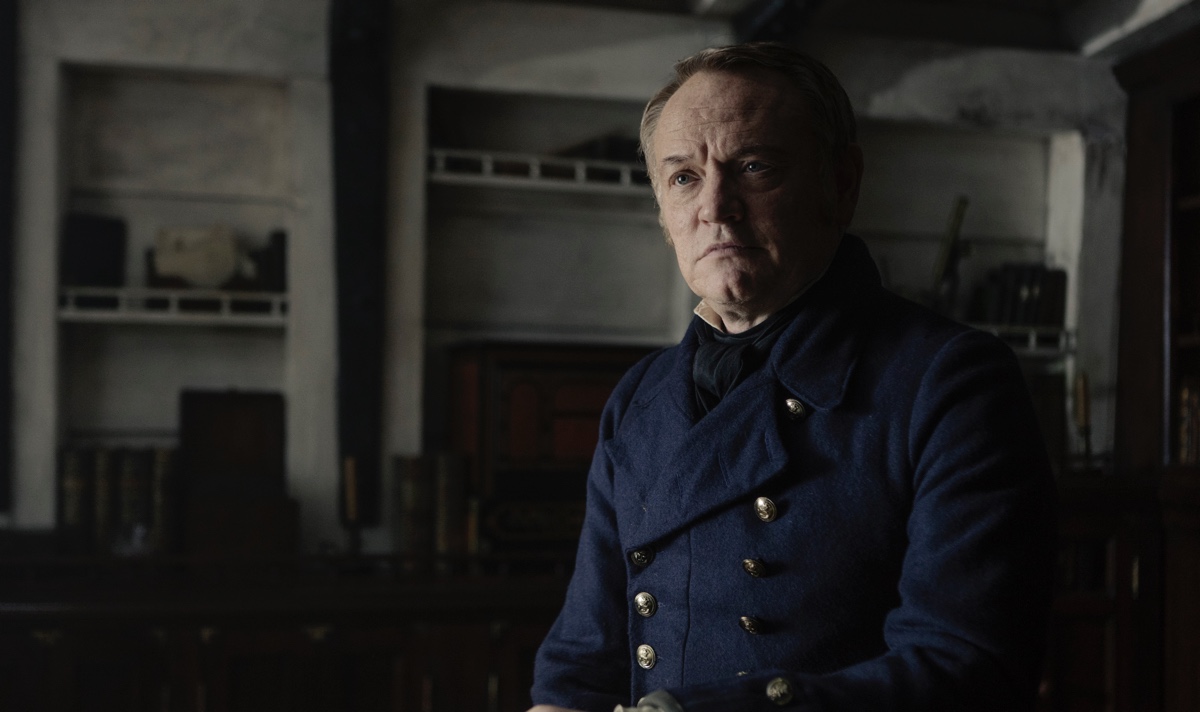 This week, The Atlantic deems the Season 1 Finale one of the year's best episodes, while Vox considers The Terror one of the seven top shows of 2018. Plus, Monsters and Critics recommends binge-watching the series. Read on for more:
• The Atlantic names the Season 1 Finale, "We Are Gone," one of the year's best: "A pre-mortem hallucination, a harrowing attack, a moving sacrifice, and a triumphant reveal all elegantly cap off a meticulously plotted and beautifully written 10-episode season (plus, the ensemble is a who's-who of terrific British-TV character actors)."
• Vox names The Terror — "a haunted, haunting journey into a past that feels as if it could reach out and scrape the hull of our present at any time" — one of 2018's seven best TV shows.
• Monsters and Critics' ultimate binge list of the year's best TV shows includes The Terror: "AMC's horror series had touches of the supernatural and that period piece feel that British TV excels at, yet was so frightening it made the summertime (when it aired) feel icy cold."
• IndieWire, writing about why top 10 lists matter, lauds The Terror as "not only a marvelous surprise, but each episode was also an engrossing and creative storytelling experience unlike any other on TV."
• Polygon calls The Terror "nothing short of a marvel, defying genre conventions and expectations to deliver one of the most remarkable shows in recent memory."
Get updates on The Terror by signing up for the Insiders Club.
Read More