Press
The Terror Named One of 2018's Best TV Shows by NY Post, Observer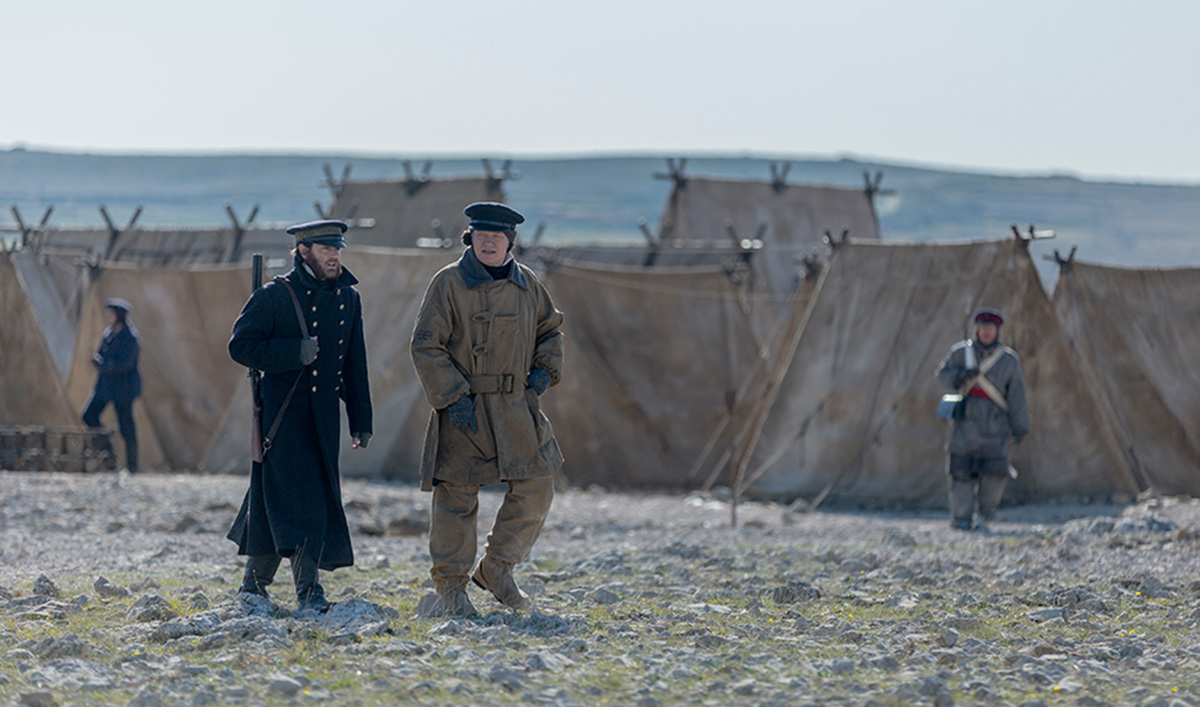 This week, both the New York Post and Observer.com name The Terror one of 2018's best TV shows so far. Plus, Vox also has praiseworthy words for the show. Read on for more:
• The New York Post names The Terror one of the year's best TV shows so far, calling it "a rare period piece that skates between realism and the supernatural — expertly building a creeping sense of dread."
• Observer.com recommends The Terror as "a punishing series that is made tolerable by its uncanny grasp of humanity's physical and psychological limitations and endurance. Just make sure to leave the light on while you're binging."
• Vox, naming The Terror one of the year's best 24 shows, pronounces the show to be "grim and unrelenting but also starkly beautiful."
• Paste points out that The Terror is an example of gluttony, one of the seven deadly sins, because "the British, and the colonial powers, were famous eaters of land. The Terror is the story of that gluttony and how the British Empire went where they had no right to be."
• Fandom chooses The Terror as one of 2018's best new shows: "Though it's a story with a monster, the real terror often comes from the disintegration of the sailors sent to find a viable trade passage through the Arctic waters. Watching them devolve and decay is a stark reminder of how easily men can become beasts."
• Inside Pulse describes The Terror as "a classy British production that can appeal to both fans of sophisticated drama like Downton Abbey and nightmarish horror below freezing like John Carpenter's The Thing."
Watch the Season 1 Finale, "We Are Gone," on amc.com and AMC apps for mobile, Fire TV, XBox One, Apple TV, Roku and Chromecast.
Get updates on The Terror by signing up for the Insiders Club.
Read More