Press
Vulture Deems Terror One of Year's Best; Jared Harris Talks to Gold Derby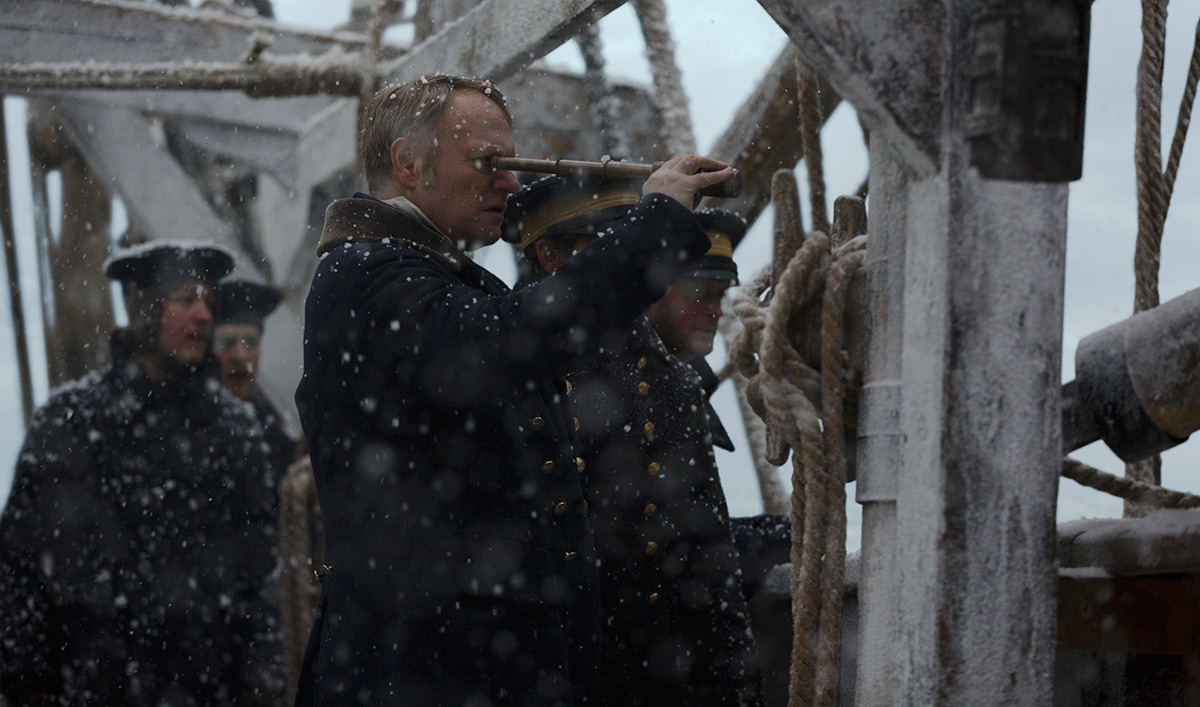 This week, Vulture names The Terror one of the year's best, while Jared Harris talks about the show with Gold Derby. Plus, David Kajganich speaks with TheWrap. Read on for more:
• Vulture counts The Terror as one of 2018's best shows so far: "There's no reason why such a relentless, grim, and unpleasant series should be watchable, yet this was perversely enticing…"
• Discussing The Terror with Gold Derby, Jared Harris lauds David Kajganich and Soo Hugh, who were "content with establishing a mood, a feel and a world, and introducing you to the characters, and not feeling pressure to suddenly start delivering genre beats."
• Bustle recommends The Terror, calling it "an absolute must-see."
• CarterMatt wants an Emmy for Tobias Menzies, who "brought a sense of stoic power to his role of James Fitzjames, but also a sense of underlying uncertainty."
• TheWrap interviews David Kajganich, who says, "We knew we were in the horror genre, but we knew we wanted to drive it with character. And the chance to do that over 10 hours is just not something you would ever have in cinema."
• Soo Hugh tells Gold Derby about recreating the 1840's: "One part of our brain is trying to protect the period, trying to be as accurate and faithful as possible, down to the buttons on the officers' coats. However, we didn't want to live in that period world. We wanted it to also feel modern."
• IndieWire interviews the show's concept designer, Neville Page, who talks about designing the Tuunbaq: "It's a bear but it has human qualities. It was a challenge to hit this target without it turning into something that's a caricature or a kid's creature."
Watch the Season 1 Finale, "We Are Gone," on amc.com and AMC apps for mobile, Fire TV, XBox One, Apple TV, Roku and Chromecast.
Get updates on The Terror by signing up for the Insiders Club.
Read More